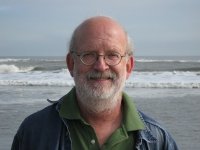 Tim McGrath, author of a fantastic biography of John Barry and most recently of Give Me Fast Ship, graciously agreed to answer a few questions on the latter book.
Martin:    There was a huge amount of research for this book. How long did it take you to assemble your story? What was the process? Did you make a list of the players to start with or develop your list as you went?
Tim: Not as long as I thought it would, Martin. It took 7 years from start to finish for John Barry but only 3 for Fast Ship; I had a lot of material from the preceding project and was a bit savvier as to where the bodies were buried. Once I had it done I started writing and you always find some neat things along the way.  I did have a cast of characters from both sides of the conflict.
Martin:  Did you get the idea for this book as a result of the discoveries you were making while writing you John Barry biography? Did you start  putting stuff aside in anticipation of this book? What is your method  for organizing your research?
Tim: I got a wonderful offer to do this book through my agent from NAL/Penguin, and there hadn't been a book strictly on the Continental Navy for a good while. So
My method of research? Take your pool table and work bench (or buy one and make the other if you don't!), and start stacking documents, photocopies, books, magazines, etc. They were sorted both year by year and by individual.
Martin:  You managed to include a lot of pretty interesting anecdotes in the  course of your book. Kudos. It was a great way to maintain interest  along the way. I found some of the stories very touching. Did you end  up with any particular favorites after completing the book. (I really  liked Conyngham and Biddle)
Tim: I'm right with you there, Martin both gentlemen are fascinating characters, along with Lambert Wickes. I also gained an awful lot more respect for John Paul Jones than I had before what a guy!
Martin:  Which "rabbit trails" did you force yourself to avoid while writing  this book? Are any of them grist for another project?
Tim: Almost all of the 'rabbit trails ' found themselves in the book, Martin practically everyone led to a great story or side character. The Boston poetess/slave Phillis Wheatley is a good example. Her story is so remarkable, and deserved inclusion because Jones joined her list of admirers, even writing his own poem to her.
Martin:  What was the most surprising bit of detail you discovered about the  naval war? For me it was the magnitude of the contribution that the  navy made to the war in materiel and money.
Tim: That was one, yes. I think just the absolute courage and devotion to duty these men had and their wives and lovers were equally remarkable. Their fortitude, patience, and sacrifice while not being so dangerous on a daily basis was still harrowing. Mrs. Conyngham's voyage to Europe to free her husband's just one example.
Hand in hand with this is the shameful treatment of these men and their families after the war regarding being paid actually, not being paid. In light of today's VA scandal, it seems some things never change.
Martin:   I've read several books on the War of 1812, and in particular, the  navy. One of the most interesting things that came out of your book was  how these early captains shaped those that followed, with the surprising  successes enjoyed over the Royal Navy, early on. Madison had even  considered just using the ships as floating batteries. Which lines of  lineage do you think had the most impact on the formation of navy?
Tim: I think the best example of this is John Barry. While other Continental officers and privateers of the Revolution served honorably in the Quasi-War with France in the 17902-early 1800s (Richard Dale, Joshua Barney, Silas Talbot and Thomas Truxton, for instance), Barry uses his flagship as the first naval academy. His 'œgraduates ' included Stephen Decatur, Richard Somers, and Charles Stewart not a bad graduation class!
Martin:  It it too soon to ask about your next project?
That's being discussed right now we're narrowing down our possibilities! So far my autobiography as a pitcher for the Dodgers has been ruled out seeing how I never actually played for the Dodgers but man, when I was 14, I knew that would be my lot in life.
Thanks again, Martin, for all your support!