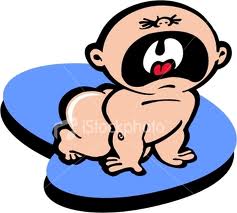 Last night I engaged in a wee bit of gloating at the video of one of the losers trying to unseat Wisconsin's Governor Walker.  He claimed that it was the end of life as we know it in America.  He picked up on the Narrative – e.g. the big bad Republicans bought this election.
Hogwash!
From Breitbart.com
The spin from the left on the morning after their disastrous Wisconsin recall election failure is that Governor Scott Walker (R-WI), who walked away with the election, did so because he spent oodles of money.

…

As it turns out, labor unions spent an additional $21 million on the recall election. When it came to state senate recall elections back in September 2011, Democrats outspent Republicans $23.4 million to $20.5 million.

….

It's also worth noting that while Republicans largely had to build their ground game from the ground up, labor unions have a consistent ground game – funded by tax dollars. All of the donations to Walker and pro-Walker groups were not mandated. The same is not true of Big Labor dollars, which come from mandatory unions dues in most cases.

…

The media's attempt to pass this election off as a win for big money simply doesn't hold water.

Check out the rest of the article here:
Media Cite False Spending Differential To Explain Walker Win.