Long time readers of WWTFT might recall previous articles about Leopard-Chesapeake Affair, in which the British forcibly impressed men serving aboard USN Chesapeake into service on HMS Leopard.  The Leopard fired a broadside into an unprepared Chesapeake, forcing her to strike her colors.  It was one of many incendiary events which eventually led to the War of 1812.  The contemporary accounts of the event and the aftermath may be especially interesting to Patrick O'Brian fans (of whom, this writer is one).
If you didn't catch earlier articles, this one should might be useful as background:
The Horrible Old Leopard – An American Account of the Leopard-Chesapeake Affair
Below, first you will find an account of the enquiry (Court Martial) printed in the Niles Register.  And then a brief excerpt from a biography of US naval hero, Stephen Decatur, who assumed command of the ill-fated Chesapeake after Barron.  We will follow up next week with more of the story …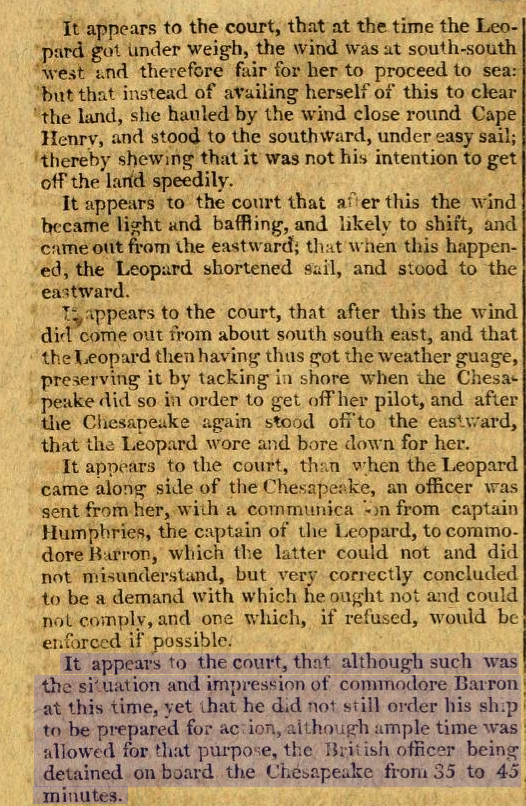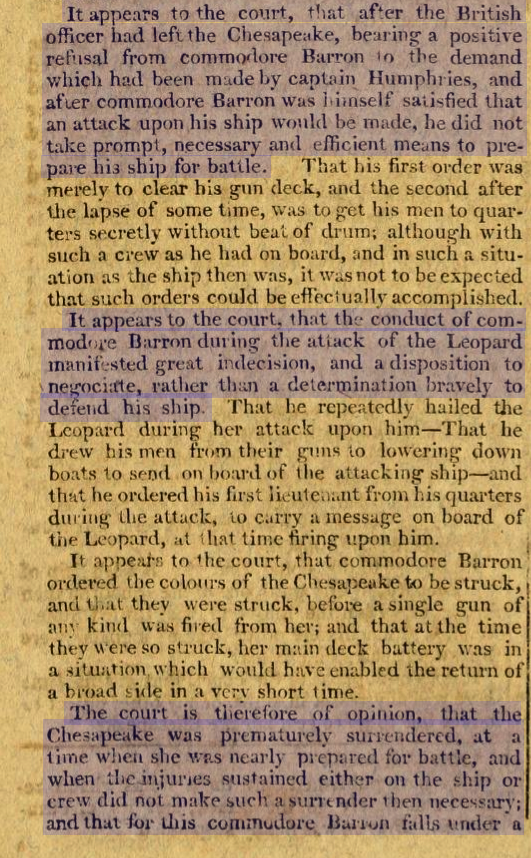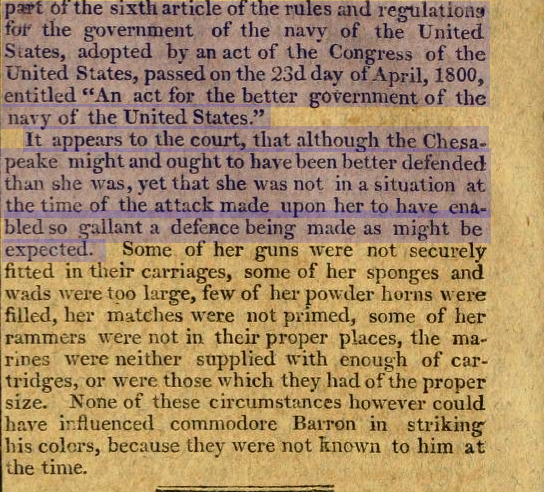 Commodore Barron was suspended for 5 years.
From: Life of Stephen Decatur: a Commodore in the Navy of the United States