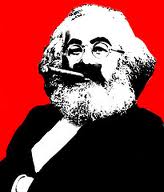 The Congressional Budget Office (CBO) recently reported that Obamacare is officially a job killer – to the tune of 2.5 million jobs over the next decade.  To be fair, these aren't actually jobs that people will lose.  Rather, it will be people choosing to work fewer hours or not to work at all because they can now get insurance through Obamacare, rather than their employer – and it'll be subsidized.
The Democrats, never wanting to miss an opportunity to pretend that bad news is really good news, started singing the praises of the CBO report.   It seems that, thanks to the Affordable Care Act, those that now qualify for heavily subsidized health insurance will be liberated from, you know, work and stuff.  Using that logic, we can expect Jay Carney to announce soon that "the President won't rest until all Americans are free from jobs."  Michael McAuliff, Senior Congressional Reporter for the Huffington Post even stated, "There's an irony in the GOP complaining that ACA lets people quit jobs.  I mean, what's wrong with freedom?"
Um, nothing, but the Affordable Care Act has nothing to do with freedom.  Let's start with the premise that everyone must purchase health insurance or pay a, ahem, tax.  That's not exactly oozing freedom.  Next, quitting my job because my neighbors are now paying my health insurance doesn't make me free and certainly doesn't make them free.  But it does make me a wholly owned subsidiary of the federal government.
So, I suspect I could consider this just extended PTO for the next 30 years.  I can follow my passion, except that sounds a bit like work.  And thanks to Obamacare, I don't have to work.  Perhaps, I'll just sit at home and get my check in the mail.  But that means I'll need to go to my mailbox to pick up my government handout.  My mailbox isn't even on my property, it's down the street – way down the street.  My dog doesn't even want to walk that far.  Maybe I can use some ingenuity and devise a way for my check to be dropped off at my Lay-Z-Boy.  Geez, that's more work.  This not working is exhausting.  And I just wanted to be a poet.  What rhymes with ingenuity?
Yet this whole logic of not working as liberating and free is a bit Marxist – both Karl and Groucho.  As I have suggested before, the Obama administration often reminds me of a Marx Brothers movie, except Groucho's jokes were intentional.  In the Marx Brothers movie, The Coconuts, Groucho is a hotel manager who is faced with disgruntled employees who haven't been paid in two weeks.  They want their wages.
Groucho: Wages?  Do you want to be wages slaves?  Answer me that.

Hotel staff (collectively): No.

Groucho:  No, of course not.  What makes wage slaves?  Wages.  I want you to be free.  Remember, there is nothing like Liberty, except Colliers and the Saturday Evening Post.  Be free my friends!  One for all and all for me and me for you.   And three for five and six for a quarter.
That sounds a lot like Harry Reid extolling the virtues of fewer jobs due to Obamacare.
Then we were treated to a defense of communism (Why you're wrong about communism: 7 huge misconceptions about it – and capitalism) in the far-left website Salon by Jesse Myerson. When last we heard from Myerson he had written a piece in Rolling Stone about economic reforms Millenials should love.  His "reforms" included a universal basic income, because, as he stated,  unemployment blows.  (Apparently that's a highly technical left-wing term.)  At the time, I commented that it was the dumbest article I had read in 20 years.  Who knew it would take him only a month to match it?
Myerson, quoting Marx (Karl, not Groucho) stated in his Salon article that "communism envisions a time beyond work, when people are free to do one thing today and another tomorrow, to hunt in the morning, fish in the afternoon, rear cattle in the evening, criticize after dinner… without ever becoming hunter, fisherman, herdsman or critic."  Well, anyone who did any criticizing under Lenin, Stalin, Mao or Castro (before or after dinner) quickly became a "non-person" by bedtime.  So much for all that hunting and fishing and cattle rearing.
Marx (Karl, not Groucho) somehow failed to include writing poetry along with hunting and fishing and the like.  But let's be honest, Marx's Communist Manifesto was little more than a long-winded justification for why he never had a job.  And he never even had Obamacare.
Curtice Mang is the author of the two books, including the new book, The Smell of Politics: The Good, The Bad, and the Odorous. He can be contacted at www.mangwrites.com, where one can also purchase his books; or contact Curtice at mangwrites at cox.net.