Recently, some fast food workers in New York and other cities went on strike for a day, calling for an increase in the minimum wage to $15. In some cases, that would nearly double the hourly wages of many of those workers. Of course, we'd be completely shocked to learn that much of this was being supported and underwritten by the delightful folks at S.E.I.U. (Seriously Economically Illiterate and Unaware). As quoted in the New York Times, Mary Kay Henry, the S.E.I.U. president, said, "Our union's members think that economic inequality is the No. 1 problem our nation needs to solve."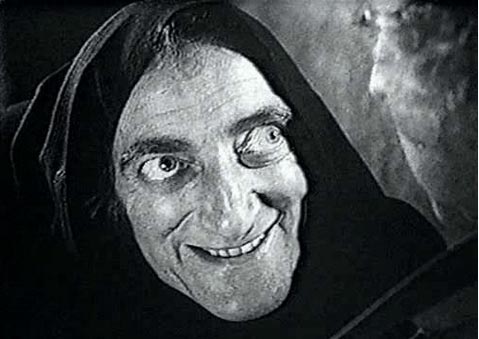 Really? Exactly what is economic inequality? The wages of the sixteen year-old who is in charge of wrapping my Taco Bell burrito and who is barely passing sophomore algebra, who thinks the name of the president is Barack Obamacare, and has no idea who the vice-president is (well, neither does Obama) are actually far less than the wages of, say, my optometrist. In sheer total compensation, that does make them unequal. However, to become an optometrist, one must obtain an undergraduate college degree followed by four years in a college of optometry. To work at Taco Bell one must know that the word "bell" contains more than one, but less than three "L's." I'd prefer not entrusting my eyes to the previously mentioned sixteen year-old and will happily pay the going rate to see a competent optometrist, even if it does only include a medium drink. And if any S.E.I.U. members prefer to have their eyes examined between the making of their taco and tostada, they have my blessing.
The Times also quoted a Columbia University professor who teaches a course in labor organizing. Professor Dorian T. Warren stated that he thought the vast majority of the fast food strikers would vote for unionization. "Many are earning so little they have nothing to lose," he said. Nothing to lose except, um, their jobs.
Many fast food joints are franchises, i.e., small businesses. You know, the ones that Obama claims he wants to help all the time. Except, in a battle between the S.E.I.U. and small business owners, Obama will jump in bed with the former faster than one can say "hold the pickles, hold the lettuce." It is not inconceivable that if faced with a substantial increase in the minimum wage, a small business owner would gather his dozen workers together and say, "Since I can't afford to give all of you a 50% pay raise, I'll let you folks figure out which four of you will be fired. Please discuss amongst yourselves."
Naturally, it doesn't end there. Recently, Walmart had planned to open six new stores in the District of Columbia. The city council, sensing that a large number of jobs would be available for the city's residents, leapt into action and passed the Large Retailer Accountability Act. This act, which should more appropriately be called the District of Columbia No Employment Act, effectively mandated a super minimum wage of $12.50 an hour that applied only to Wal-Mart. The D.C. city council apparently looks at Detroit as a role model. Like Detroit, they don't want their fair city to be contaminated with something as uncouth as private sector jobs. Acting like, well, a business, Walmart made a quite rational decision and chose not to proceed with plans to open three of their proposed stores that are not already under construction.
For reasonable people (this clearly does not apply to the D.C. city council), it stands to reason that it's not only possible, but probable that a law like this would increase wages beyond the value of what the worker would contribute. And the funny thing is – some liberals actually know this, in spite of themselves. In fact, just last year Congress passed a bill that freezes American Samoa's minimum wage. Who cares about American Samoa, you ask? You will the next time you have a tuna sandwich. Tuna canneries are the largest employers in American Samoa. Samoa's minimum wage was set to increase by 50 cents annually. That is now on hold until at least 2015.
It seems that a report by the General Accounting Office (yes, that GAO!) indicated that employment has decreased in American Samoa since the automatic yearly increases began in 2007. A few years ago StarKist Co. eliminated some 800 positions at StarKist Samoa, citing a competitive industry and, ahem, higher labor costs. Needless to say, employers generally reduced work hours and implemented hiring freezes too. Boy, good thing the increases in the minimum wage weren't super or things might have really gotten bad.
But I guess what happens in Samoa, stays in Samoa. That couldn't happen here, right?
Curtice Mang is the author of the book, The Constitution – I'm Not Kidding and Other Tales of Liberal Folly. He can be contacted at www.mangwrites.com, where one can also purchase his book; or contact Curtice at mangwrites at cox.net.