Conspiracy theories are popular for the same reasons people are fascinated with horror movies, science fiction films, and the occult.  People like to be scared – in a measurable and safe way.  At odds with conspiracy theories are terms like common sense, sensible, sober, and mature.  Human beings also learn from patterns, notwithstanding their short memories when it comes to history.  This ability has a downside though, it's called the normalcy bias.
The normalcy bias, or normality bias, refers to a mental state people enter when facing a disaster. It causes people to underestimate both the possibility of a disaster occurring and its possible effects. This often results in situations where people fail to adequately prepare for a disaster, and on a larger scale, the failure of governments to include the populace in its disaster preparations. The assumption that is made in the case of the normalcy bias is that since a disaster never has occurred then it never will occur. It also results in the inability of people to cope with a disaster once it occurs. People with a normalcy bias have difficulties reacting to something they have not experienced before. People also tend to interpret warnings in the most optimistic way possible, seizing on any ambiguities to infer a less serious situation.  Wikipedia
So, let's step back for a minute and, without indulging in conspiracy theories, without embellishment, look at some of the stories that have come out of the past few years.  It's possible that none of these things have any relation to any of the others.  However, it is the nature of the human mind to look for patterns amidst disorder.  So, we'll leave it to the reader to draw their own conclusions.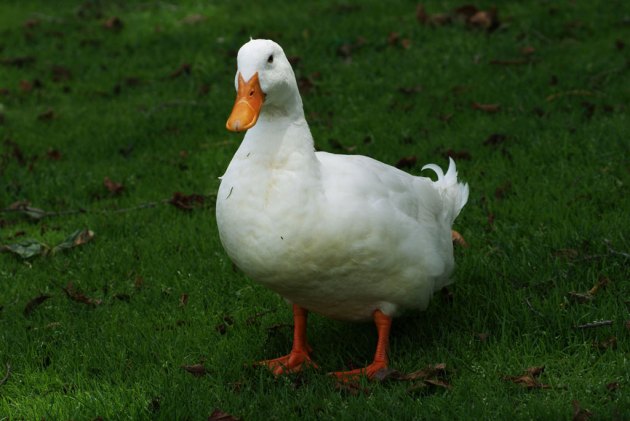 Ammunition Purchases by DHS
According to the Associated Press, the Department of Homeland Security is planning to buy an additional 1.6 billion rounds of ammunition over the next 4-5 years.  In response to congressional inquiries, DHS has provided a detailed explanation of its consumption patterns and intended uses.
They have offered no explanation for their specification for hollow point rounds.  Hollow point rounds are more costly, flatten on impact, and do more damage against soft targets (people).  They are also banned for use in wartime by the Geneva Convention.
Investigation of AP by DOJ
Here is an excerpt from the AP Story.
WASHINGTON (AP) — The Justice Department secretly obtained two months of telephone records of reporters and editors for The Associated Press in what the news cooperative's top executive called a "massive and unprecedented intrusion" into how news organizations gather the news.

The records obtained by the Justice Department listed outgoing calls for the work and personal phone numbers of individual reporters, for general AP office numbers in New York, Washington and Hartford, Conn., and for the main number for the AP in the House of Representatives press gallery, according to attorneys for the AP. It was not clear if the records also included incoming calls or the duration of the calls.

In all, the government seized the records for more than 20 separate telephone lines assigned to AP and its journalists in April and May of 2012. The exact number of journalists who used the phone lines during that period is unknown, but more than 100 journalists work in the offices where phone records were targeted, on a wide array of stories about government and other matters.
The DOJ seized a few months worth of AP journalist phone records in conjunction with a 2012 AP story about the CIA stopping an al-Qaida plot to detonate a bomb aboard a United States-bound airplane. Attorney General Eric Holder denies any involvement in the investigation. According to Holder, his deputy, James Cole, ordered the seizure of phone records.
"With regard to the potential prosecution of the press for the disclosure of material, that is not something that I've ever been involved in, heard of or would think would be a wise policy," Holder – May 18, 2013.
During her acceptance speech, Pulitzer Prize winner Martha Mendoza called the DOJ investigation  a "massive and unprecedented intrusion."
"These records obtained by the Justice Department listed incoming and outgoing calls with work and home phone numbers of individual reporters, the general AP office numbers in New York, Washington and Hartford, Conn., and the main number for the AP's House of Representatives press gallery," she said. "Has this had a chilling effect? It's unbelievable. Yes it has." US New And World Report
Fox News Reporter James Rosen 
Journalists, First Amendment watchdogs and government transparency advocates reacted with outrage Monday to the revelation that the Justice Department had investigated the newsgathering activities of a Fox News reporter as a potential crime in a probe of classified leaks.

Critics said the government's suggestion that James Rosen, Fox News's chief Washington correspondent, was a "co-conspirator" for soliciting classified information threatened to criminalize press freedoms protected by the First Amendment. Others also suggested that the Justice Department's claim in pursuing an alleged leak from the State Department was little more than pretext to seize his e-mails to build their case against the suspected leaker.Washington Post
The DOJ not only went after Rosen's phone records, but also went after the list of incoming and outgoing calls made from his mother's phone.
Rosen has not been charged with any crime.
NSA Operations Against American Citizens 
The National Security Agency and the FBI are tapping directly into the central servers of nine leading U.S. Internet companies, extracting audio and video chats, photographs, e-mails, documents, and connection logs that enable analysts to track foreign targets, according to a top-secret document obtained by The Washington Post.

The program, code-named PRISM, has not been made public until now. It may be the first of its kind. The NSA prides itself on stealing secrets and breaking codes, and it is accustomed to corporate partnerships that help it divert data traffic or sidestep barriers. But there has never been a Google or Facebook before, and it is unlikely that there are richer troves of valuable intelligence than the ones in Silicon Valley.

Equally unusual is the way the NSA extracts what it wants, according to the document: "Collection directly from the servers of these U.S. Service Providers: Microsoft, Yahoo, Google, Facebook, PalTalk, AOL, Skype, YouTube, Apple."Washington Post
Aside from being plugged into these internet companies, the NSA also has the cooperation of Verizon and likely that of AT&T and other wireless providers.
The Obama administration has been quietly collecting millions of telephone records from U.S. Verizon customers under a top-secret court order first obtained in late April, according to British newspaper The Guardian.

A copy of the classified order, posted Wednesday on the newspaper's website, reveals that Verizon has been required to provide to the National Security Agency on an "ongoing, daily basis" information on all phone calls made through its systems.

Under the order, the government has obtained phone numbers of both parties on every Verizon call, the call's duration, location data and the time of day the calls were made. The order does not allow the government to listen in on the calls or obtain details of their contents.  ABC News
Political Use of the IRS
One example of this is outlined in an article in the WSJ:
Mr. VanderSloot is the Obama target who in 2011 made a sizable donation to a group supporting Mitt Romney. In April 2012, an Obama campaign website named and slurred eight Romney donors. It tarred Mr. VanderSloot as a "wealthy individual" with a "less-than-reputable record." Other donors were described as having been "on the wrong side of the law."

This was the Obama version of the phone call—put out to every government investigator (and liberal activist) in the land.

Twelve days later, a man working for a political opposition-research firm called an Idaho courthouse for Mr. VanderSloot's divorce records. In June, the IRS informed Mr. VanderSloot and his wife of an audit of two years of their taxes. In July, the Department of Labor informed him of an audit of the guest workers on his Idaho cattle ranch. In September, the IRS informed him of a second audit, of one of his businesses. Mr. VanderSloot, who had never been audited before, was subject to three in the four months after Mr. Obama teed him up for such scrutiny.

The last of these audits was only concluded in recent weeks. Not one resulted in a fine or penalty. But Mr. VanderSloot has been waiting more than 20 months for a sizable refund and estimates his legal bills are $80,000. That figure doesn't account for what the president's vilification has done to his business and reputation.
Unfortunately the testimony before Congress, of several other private individuals has gone largely unremarked by the MSM.
In response to congressional inquiry an IRS executive took the Fifth Amendment – after first proclaiming her innocence.
100,000 Man National Police Force
Since Obama took office the Department of Homeland Security has gained immensely in power and responsibility.  Border security has not improved, however, and thousands of illegal aliens with criminal records have been released by ICE.
A new internal US Immigration and Customs Enforcement document that the US House of Representatives Judiciary Committee retrieved and then released to the public earlier this week has added another layer to the conflicting set of stories coming out of the Obama White House as to exactly why it released thousands of illegal immigrants from ICE jails on the eve of sequester.

According to this document, the detainees released from ICE facilities beginning at the end of February are part of a larger plan to release thousands of prisoners so that ICE facilities would only be operating at about 70% full capacity. ICE has just more than 34,000 beds that it operates.
Supreme Court Ruling on Collection of DNA
A recent Supreme Court ruling now makes it permissible for law enforcement to extract DNA from anyone arrested – for any crime.  In effect this becomes a sort of general warrant.  It is now possible to be arrested with no particular charge in view, and end up with your DNA records in a national database.
Holder's DOJ and Homeschoolers
It started in 2008 with the Romeike family from Germany. In Germany homeschool is illegal. The Romeike family was homeschooling their children against German law and the government stepped in. The Reimkes experienced massive fines and the German government threatened to take their children away from them. In 2008, the Romeike family fled to the U.S., seeking political asylum. They were allowed entry into the U.S. and since then, they have been homeschooling their children, without incident, in Tennessee. Now, the Obama administration is seeking to deport the Romeike family. U.S. Attorney General, Eric Holder, leads the deportation process, saying that homeschool is not a fundamental right. – Examiner
DHS Document Casting Suspicion on Returning Veterans
The government now defines right-wing extremism in the U.S. as "divided into those groups, movements and adherents that are primarily hate-oriented (based on hatred of particular religious, racial or ethnic groups) and those that are mainly anti-government, rejecting federal authority in favor of state or local authority, or rejecting government authority entirely. It may include groups and individuals that are dedicated to a single issue, such as opposition to abortion or immigration."
"[T]he consequences of a prolonged economic downturn – including real estate foreclosures, unemployment and an inability to obtain credit – could create a fertile recruiting environment for right-wing extremists and even result in confrontations between such groups and government authorities similar to those in the past."
FBI Use of Unmanned Probes for Domestic Surveillance
The aerospace industry predicts there will be 30,000 drones deployed globally within five years. The AP reports that half of them will be in the US.  The FBI is working to develop a policy on their use.