I've seen only three of the Republican candidates' debates, but I have paid attention to the news reports of topics discussed.  To my knowledge, the on-going (and so far successful) efforts to federalize education have not been addressed.
The candidates are (pick one) uninformed, misled or content to have the media control the subject matter.  Even so politicians, as rule, have no difficulty diverging from what they are supposed to talk about so the way education is being federalized could have been addressed.
It is being accomplished, as is so much in this administration, by agency fiat, by slight-of-hand and by misdirection.  That the Constitution reserves education to state and local jurisdictions has not slowed the juggernaut. As an earlier essay on this blog explains, it began with the drive for English Language, Reading and Mathematics Common Core State Standards, (forerunners of standards in other subjects).  The standards have been advertized as state-led by the National Governors' Association and the Council of Chief School Officers and therefore voluntary.  The reality is different. It's the old story of "follow the money."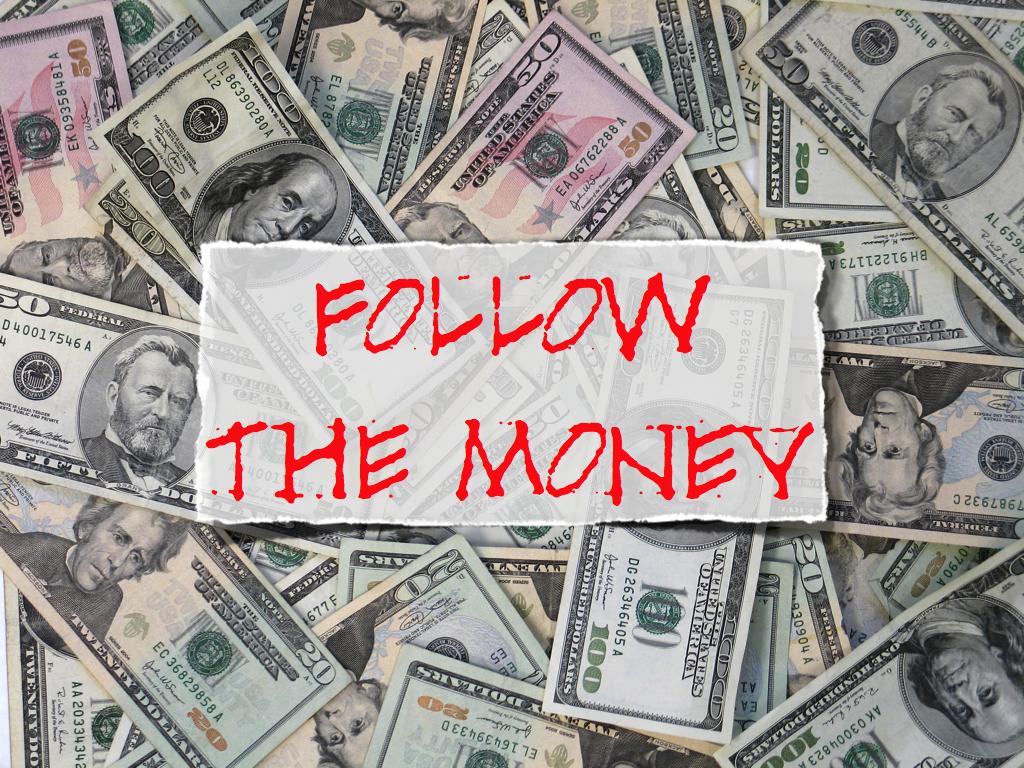 The states were required to accept the standards to become eligible for a share of the 4.35 billion "Race to The Top" (RTTT) money in the 2009 Stimulus Bill. Given their budgetary difficulties, most states saw it as "an offer they couldn't refuse." At this writing 45 states have adopted the standards. Apparently 45 aren't enough. Approval of the standards is linked to an even bigger pot of money in the reauthorization of the Elementary and Secondary Education Act (ESEA) now before Congress.
The president's "Blueprint for Reform" is to replace No Child Left Behind, ESEA's last iteration. This Blueprint's transfer of power over education to Washington exceeds anything that has gone before. It not only implicitly requires states to use Common Core standards, it calls for equalizing school funding and controlling teacher and administrative assignments: "states also will be required to develop meaningful plans to ensure the equitable distribution of teachers and principals that receive at least an 'effective' rating.'"
And there is more. Last year the Education Department's Civil Rights Division announced that it would investigate local school policies that have a "disparate impact" on poor or minority students. In other words, if the DOE thinks that not enough such students are enrolled in gifted programs or Advanced Placement courses, it could take school systems to court.
Even proponents of national standards are appalled. Michael Petrilli and Frederick Hess, writing in EducationNext objected:
 The goal of helping more young people succeed in challenging coursework is laudable. But pushing ill-prepared students into tougher classes without adequate preparation isn't doing anyone any favors.
Indeed, the administration's strategy has been tried. Nationally, the number of graduates who had taken Advanced Placement exams rose from 1 million students in 2003 to 1.6 million in 2008. In a 2009 study of AP teachers, just 14 percent of educators said that the growth stemmed from an increase in the pool of qualified students. Half of the AP teachers in high-poverty schools said that their African American and Hispanic students were not prepared for AP instruction. Fifty-six percent said that too many students were in over their heads, with adverse consequences for those students and their better-prepared classmates.
So will the standards really "prepare all students for college and career," and will national tests (now being developed) really confer accountability as this administration has stated? Or is it all just another grand exercise in progressive social engineering?  You decide.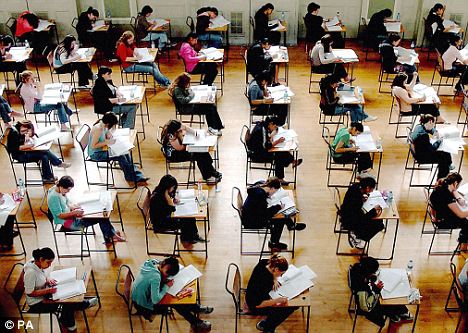 Commonsense says that everything depends upon the quality of the standards and of the tests based upon them.  If the standards are not sufficiently rigorous and the tests are not exacting student outcomes will be mediocre or worse.
According to a report by researchers and content experts conducted under the auspices of The National Education Policy Center, the research basis for the "College and Career Ready" standards is deficient. The report calls it "superficial and inadequate." It finds the research cited for national standards and school turn-arounds "does not support the document's conclusions. Fewer than 15%" of the references" claimed in support "rely on independent, peer-reviewed research." It further states that the research document "advances rhetorical ends and political goals rather than providing a sound research base for the proposed policies. Overall, the document is of little or no value for those who seek evidence of the soundness of the Obama administration's proposed legislation."
Then there is the degree of control the test developers will have over curriculum. In an interview conducted in May of 2011, former U. S. Assistant Secretary of Education for Planning, Evaluation, and Policy Development (2007-2009) and research fellow at the Hoover Institution, Bill Evers, explained what that entails:
So if you're going to have national tests, you can't just go from your academic standards, which are just a list of topics, to the tests. You have to have some idea of what curricular material there is, how things are taught, what kinds of lesson plans are involved. So once the national government decided it was going to promote national tests, it almost perforce had to set up…what we call in California "curricular frameworks," and it had to get even into detail of lesson plans, and that's what it's doing.
And why is it necessary for the federal government to appropriate authority that has hitherto been the province of the states and local school boards?
A little history is required for the answer. For years the education mantra has been about closing the achievement gap – the gap between the test scores of white and minority students and between middle-class and poor youngsters. The public has generally accepted the notion that more money to equalize educational opportunities between the groups would shrink the gap. However, it didn't happen, or it didn't happen fast enough.
As Sandra Stotsky* explained:
…supporters of the goal of social justice were quick to see an idiosyncratic and shrunken secondary curriculum (as content-free as possible), accompanied by changes in pedagogical practices and classroom organization, as a quicker means to their desired ends.

In other words, if a college degree is what promotes social mobility, then what is needed is to get more credentials in the hands of low-achieving groups.

The first step in facilitating a more equitable allocation of academic credentials was development of national standards in English and mathematics loosely tethered at the secondary level to their traditional content."  

The next crucial step," Stotsky pointed out, "is the development of tests based on Common Core's standards and the working out of important matters such as the quality and difficulty of the test items and the level of the passing scores.
But it doesn't stop there.
Efforts are already underway to make sure that all "college ready" students can be successful in their freshman college courses. Public colleges are being asked to "align" entrance requirements and the content of freshman courses to Common Core's secondary standards, not the other way around. And, to ensure that "college ready" students can graduate from a college degree program in record time, all of their freshman courses must be credit-bearing, not tagged as remedial. (Otherwise, these students could not be called "college ready.")

This means, in effect, that those who pass the national high school tests, which are to be first given at the end of grade 10, can go right to a college that accepts them and earn college credit for the content of the grade 11 or 12 courses they skipped, if the content is deemed necessary for their degree program.

Does anyone doubt that public colleges will be under pressure to admit "college ready" students and produce equal group outcomes in retention and graduation rates? Like high school teachers, public college instructors will find it in their interest to produce equal group outcomes no matter how the outcomes are related to the content of what individual students know.

Once upon a time, making students "college ready" meant strengthening, not weakening, the high school curriculum. Selective colleges in the U.S. will likely be able to fill their freshman classes with students from schools in, say, South Korea, Japan, and Singapore. But how long can any modern society sustain itself if it ignores both the intellectual and civic goals of public education and believes that able students come only in a few colors?
And you thought the Affordable Health Care Act was the worst thing this administration could do to America.
*Sandra Stotsky, Professor of Education Reform at the University of Arkansas, was also a member of Common Core's Validation Committee. She resigned in protest over the lack of transparency and the quality of the result.
 
Additional Information
http://jaypgreene.com/tag/sandra-stotsky/
http://blog.heritage.org/2011/10/25/senate-committee-on-track-to-make-no-child-left-behind-even-worse/
http://www.pioneerinstitute.org/pdf/common_core_standards.pdf
http://goldwaterinstitute.org/blog/common-core-standards-drive-schools-cliff
http://parentsacrossamerica.org/2011/04/sandra-stotsky-on-the-mediocrity-of-the-common-core-ela-standards/
http://nepc.colorado.edu/thinktank/review-college-and-career
http://www.thepublicdiscourse.com/2011/05/3263
http://www.k12innovation.com/Manifesto/_V2_Home.html