This is the latest in a series of posts on the Common Core Standards.
Common Core, much like Obama Care, is based on a lie, or more accurately, several lies.  Not only are the standards not "world class," they are not necessarily better than state standards and in many cases, they are not as good
James Milgram, professor emeritus at Stanford University, was a member of the Common Core Validation Committee. He found that: "The Core Mathematics Standards are written to reflect very low expectations." He described the standards as "non-challenging as possible " and declined to approve them.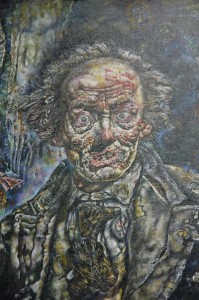 The lead writer of the math standards, Jason Zimba, admitted the standards do not prepare students for "selective colleges." Or as he stated in a September 2013 article published in the Hechinger Report: "If you want to take calculus your freshman year in college, you will need more mathematics than is in Common Core."
Dr. Sandra Stotsky served on Common Core's Validation Committee and refused to approve the English Language standards. She described them as "empty skill sets" that do not strengthen the high school curriculum. She said the standards "weaken the base of literary and cultural knowledge needed for authentic college coursework, and decrease the capacity for analytical thinking, …and completely muddle the development of writing skills."
Add to the standards' deficiencies the leftward tilt of Common Core-aligned materials and the highly touted image of education reform looks more like the picture of Dorian Gray.
Common Core is a kind of a progressive education/social planner double-header: They are intended to shape the workforce for the future (assuming the planners' crystal ball isn't cracked) while inculcating approved ideas and beliefs.
Jane Robbins, author of "Uncommonly Bad" (Academic Questions, Spring 2013), reveals that the stated goal of the federally funded consortia creating Common Core-aligned tests and of the National Governors Association–which owns the standards– is for colleges and universities to accept a core-based test as sufficient for college entrance, no remediation required.
Robbins suggests that both the standards and requirements for college entrance would result in "a homogenized education system that smoothes out the disparities in achievement by placing more emphasis on "critical thinking skills" than on objective evaluation of knowledge."
That probably isn't what most people thought the president meant by "closing the achievement gap."