[A] good moral character is the first essential in a man, and that the habits contracted at your age are generally indelible, and your conduct here may stamp your character through life. It is therefore highly important that you should endeavor not only to be learned but virtuous.—George Washington
The president's three favorite debate tactics are straw man arguments, false representations, or declaring how much worse things would have been without his dazzling actions. None of these are legitimate arguments. In the first, he is arguing against a fictional opponent, in the second distorting history, and the third cannot be disproved. All three are rhetorical deceptions.
President Obama loves straw man arguments. He'll say Republicans have railed against regulations, and thus want dirty water, foul air, and toys that kill children with lead poisoning. You cannot find any person who has ever said this. It is a fictional fabrication that allows Obama to portray anyone against excess regulation as against the environment and children. Whenever you hear President Obama say something along the lines of some have said, or you hear from the other side, Google the accusation. Most probably, the only references that will pop up will be from Obama himself.
Obama has increased the national debt by an unfathomable five trillion dollars in a mere three years, but he not only claimed to be thrifty, he actually claimed to be the thriftiest president in modern history. He says Bush deregulated the economy, but regulatory budgets increased by 42% during the Bush presidency. He claims the Bush tax cuts impoverished the nation, but tax revenue during the Bush years was 18.5%, above the post WWII average. He even claims the private sector is doing just fine. These are not accidental distortions or innocent mistakes … unless we have been misled about the intelligence of the president.
Then, of course, things would have been much worse without Obama's guiding hand on the tiller. The recession would have turned catastrophic, the housing collapse more severe, and bin Laden would certainly still be alive. The stimulus worked, his auto bailouts rescued a national treasure and saved trillions of jobs, and ObamaCare will solve our deficit and healthcare issues simultaneously. The drumbeat narrative is that the economic collapse would have been far more severe without the president's brilliant leadership. This storyline hopes that we forget about the S&L crisis, the .com collapse, 9-11, and stagflation under Carter.
The problem for Romney is that he feels a need to respond to all this silliness. He should not. Obama wants to control the news cycle by throwing out a distracting story every week. Whether Romney responds or keeps to his own message, the mainstream media will continue to broadcast President Obama's bombasts as fact, and put Romney's counter-arguments toward the end of the newscast or article. The calling out of Obama's false arguments is not worth it, and it's playing right into his hand.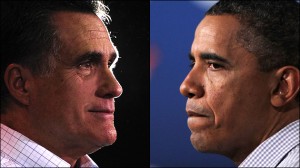 I have never run for office, so my advice may be worthless, but my recommendation is that Romney not debate President Obama long distance. Romney needs to paint a picture of a robust and free America and explain how he will get us there. On the campaign trail, he should never waver from his vision and plans.
The televised debates are another matter. There will be no intermediary manipulating the exchange. He must come prepared with facts and correct information and be willing to challenge Obama on his misrepresentations. Obama is sure to make outlandish and false statements. If Romney can counter them live, time after time, he can destroy President Obama's credibility. If he can make America see that Obama may speak well, but his words are balderdash, then he will be the next president of the United States.
James D. Best is the author of the Steve Dancy Tales and Tempest at Dawn, a novel about the 1787 Constitutional Convention. Look for his new book, Principled Action, Lessons from the Origins of the American Republic.