Larger skin tags Postherpetic neuralgia is a
valtrex in india
condition that can..
James Best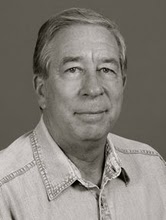 James Best is the author of numerous books, including Tempest at Dawn, a historical novel about the United States Constitutional Convention in 1787. Jim has also written monthly columns for two magazines, numerous journal articles, and been a contributing editor to a regional magazine. He is a member of the Scottsdale Westerners and belongs to the Western Writers of America. Jim has spoken at conferences and seminars throughout North America and Europe.  He was recently featured on The Glenn Beck Program.  He and Dr. Peter Lillback have also produced a video course for Beck University on Founding Principles.
James brings a tremendous depth of knowledge to What Would Would The Founders Think? due to his years of research and study of the Federalist Papers, Madison's notes on the Constitutional Convention, and other original source materials.  He has an undergraduate degree in economics from California State University at Northridge, and an MBA from UCLA.
In a recent interview James was asked why he writes about history:
I love history. It's the story of mankind. Also, I want to write books with a long shelf-life. My first book was non-fiction and about computer technology. The publishing industry moves slow, so the book was technically obsolete before it hit the bookstores. A historical novel can last forever.
In addition to his writing here, Jim is neck deep in the midst of several projects including a sequel to Tempest at Dawn as well as a new Steve Dancy western.