Martin commented favorably on a book review in the current issue of Claremont Review. I call readers attention to an article in the October 19 issue of The Weekly Standard. Here's a teaser from the first paragraph"
China's Communist government is rolling out a plan to assign everyone in the country "citizenship scores." According to the ACLU, "China appears to be leveraging all the tools of the information age––electronic purchasing data, social networks, algorithmic sorting––to construct the ultimate tool of social control…In this system, everyone is measured by a score ranging from 350 to 950, and that score is linked to a national ID card. It addition to measuring your credit score, it will also measure political compliance. Expressing the wrong opinion––or merely having friends that express the wrong opinion ––will hurt your score. The higher your score, the more privileges the government will grant you.
The article goes on to reveal the names of two big tech companies that run much of China's approved social networks and have large stores of data about what Chinese citizens are saying. Also mentioned is a big American tech company affiliate "already a party to this oppressive nightmare."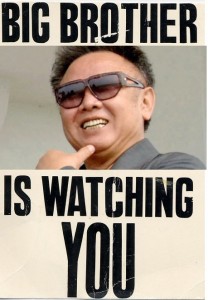 The article's message is to beware "when American politicians inevitably start agitating to enlist Apple or Google in launching some grand political initiative." It appears the inevitable is here.
Secretary of Education Arne Duncan recently elaborated on the Obama administration's vision for education:
We want to see more states build comprehensive systems that track students from pre-K through college and then link school data to workforce data. We want to know whether Johnny participated in an early learning program and completed college on time and whether those things have any bearing on his earnings as an adult.
Every state that agreed to the Common Core (CC) as a condition of receiving Race to the Top (RTTT) money committed to pre-school through workforce longitudinal data systems. The states that did not receive RTTT grants but use one of the two CC assessment consortia are also committed to cataloging students from preschool through the workforce. In addition, the U.S. Department of Labor is providing millions in grants for states to build longitudinal databases linking workforce and education data.
As explained in another post here, Marc Tucker (an ardent advocate of Common Core and an influential member of the Common Core Initiative's development team), outlined a plan in a 1992 letter to the Clintons to transform the entire education system for "human resources development." He recommended "a national system of education in which curriculum, pedagogy, examinations, and teacher education and licensure systems are all linked to the national standards, a system that rewards students who meet the national standards with further education and good jobs…" It would be "a seamless web" that extends "from cradle to grave…" The new president of the College Board has not only aligned exams to Common Core but most recently was roundly condemned by fifty-five distinguished historians for the revisionist Advanced Placement US History course framework.
Of course none of the above suggests that the Obama administration or entrenched bureaucrats in the Department of Education and the Labor Department would collect or use data inappropriately to reward some students and punish others. That would be akin to saying the IRS would use confidential financial data to punish taxpayers who hold dissident political views.