It wouldn't be long before war would break out between Great Britain and The United States.  In the note below, from Britain's Minister Plenipotentiary to the United States, John Augustus Foster, one gets the sense that Foster is contriving an opportunity to tweak the ever-complaining Americans' nose over their "seduction" of British seamen.
Foster's complaints ring somewhat hollow as the obvious question about why the British struggle so much with having their seamen seduced, is never answered.   The answer lies in the low-pay and mistreatment of those who made up "the men before the mast" in a British man-o-war.  Unfortunate British landsmen "pressed" into service were little better than slaves.  It was no wonder American citizens objected to this treatment!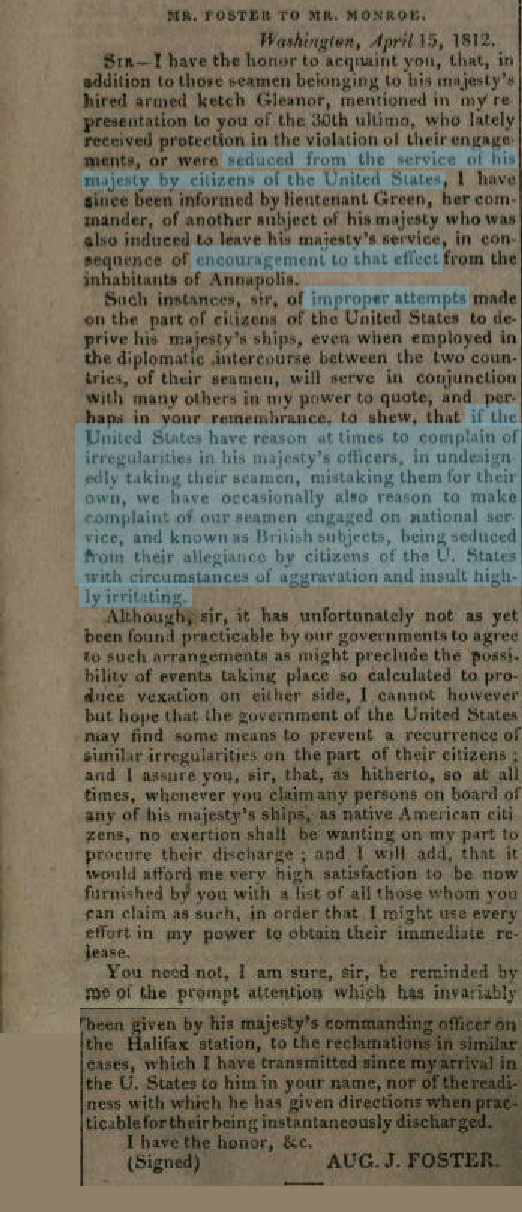 In his response, future president James Monroe civilly explains that Foster is just short of deluded in his contentions. Monroe offers to submit his list of "several thousand" abducted Americans – again – if Foster is able to make progress upon securing their return.