Will there be anyone in America not dependent on the government? Not if President Obama has his way.  He's going all out to buy the 2012 election. (Deficit? What deficit?) Want a free college education? Not a problem. Bail out underwater homeowners? Marvelous idea. Federal jobs for veterans? Terrific.. Expand the food stamp program? The more the merrier.  Free Internet and cell phones? Done. He no longer says Americans have "grown a little soft" or denigrates citizens for "clinging to their guns and bibles." Now our president's devotion knows no bounds.
With apologies to Elizabeth Barrett Browning: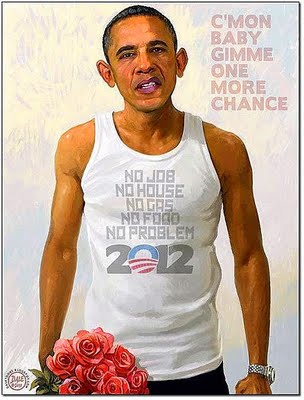 How does he love us? Let me count the ways.

He loves us to the deficit's height,

No voter escapes his loving sight,

New programs conjured all apace, Â 

Carefully crafted for our embrace.

Envy and greed to win the election, 

All designed to prevent his rejection.

But if voters another should choose,

Passion spent and yet to lose.

No more pricy vacations.

No more grand ovations.

Once outside the White House door

He will not love us any more.