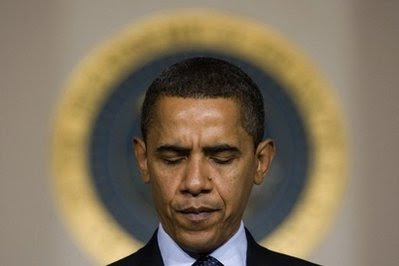 The other day I had a conversation with an Obama worshiper.  No, that is not an exaggeration.  The person in question only had one quibble with his lord and master, and that was that he had not assumed the role of dictator.  I kid you not.  He felt that Obama's one fault was that he had been too bipartisan. He actually said he wanted Obama to be a "benevolent dictator."
He was serious.  He brushed of Lenin, Stalin, Mao, and Hitler as examples of benevolent socialists.
This guy is old enough to know better.  Maybe I should retract that.  I'm not sure that age is any indication of wisdom anymore.  In spite of my upbringing, I am learning that just because you have some decades under your belt doesn't necessarily mean you deserve respect – or that you've learned anything.
Anyway, this fellow is from Australia, which he claims is a socialist paradise.  Everyone has health care cradle to grave, everyone is taxed a mere 1% for this and everyone is covered.
I don't know anything about Australia.  I refrained from asking him why he didn't still live there if it was as great as he intoned.  Everyone is entitled to think fondly of his birth place.
He gushed on about, although he couldn't vote for Obama (he is not a citizen), he was looking forward to volunteering again.  I listened for a while and when he came up for air, I began talking.
I began a litany of the things that this administration has done and is doing.
I talked about the tactics of the Left and their hiring of Kimberlin.
I spoke of Obama's affiliation with known terrorists and communists.
I spoke of his desire to diminish America to implement equality, the real meaning of Cap and Trade.
I spoke about the abuses of Homeland Security.
I recalled Obama's tête-à -tête with Medvedev – "give me some space."
I spoke about his antipathy towards America and its allies, in particular Great Britain and Israel.
I spoke about Fast and Furious.
I spoke about crony capitalism and the attack on Gibson Guitar.
I talked about Obama singling out American citizens who had contributed to the GOP.
He finally interrupted me, and asked if I was getting my news from the National Enquirer.
I reflected a moment, and it occurred to me that maybe he was on to something.  This is surreal.
Had you told me five years ago that we'd be groped in airports; that U.S. Transportation Secretary Ray LaHood would state that one of his department's goals is to "coerce people out of their cars;" that people's weight is now a federal concern;" that one of NASA's goals is to make Muslims feel better about themselves; that hate crimes are an accepted legal term; I would not have believed it.  When I think about the sum total of things that Americans now accept as the status quo, or are entirely ignorant of, I realize, it does sound crazy.
Where's my tinfoil hat?