The missus and I snuck away for a long weekend in Park City, Utah. The place is just beautiful. While I neither ski, nor golf, the surrounds are gorgeous in the summer, and there is no shortage of restaurants. (I do eat.)
Much to my wife's chagrin, I did get up early today to assemble these links. I hope you enjoy them and the pictures.

Wrestler Gorilla Monsoon, while calling a match, would often say stick a fork in him, hes done! especially when a favored superstar would put away a jobber opponent with a signature move. This phrase seems appropriate in the context of Friday's dismal jobs report to the electoral future for the Empty Suit Known as Barack Hussein Obama.

The CEDAW Committee, charged with monitoring the implementation of the Convention for the Elimination of All Forms of Discrimination Against Women (CEDAW), has warned Brazil that its democratic lawmaking process is a threat to sexual and reproductive rights, and the Committee continues to insist that illegal abortion has a negative impact on maternal mortality.

Nothing new. They're just following the progressive way in perverting terms such as social justice, open-minded, liberal, fair, truth, judge, discriminate, equal, tolerant, racist, fascist…(the list goes on and on).
The Astute Blogger thinks that Kagan tipped off Obama as to the impending SCOTUS decision on his hallmark legislation, ObamaCare.  So, in order to gain a political edge with his base, he's now implementing the Dream Act by fiat.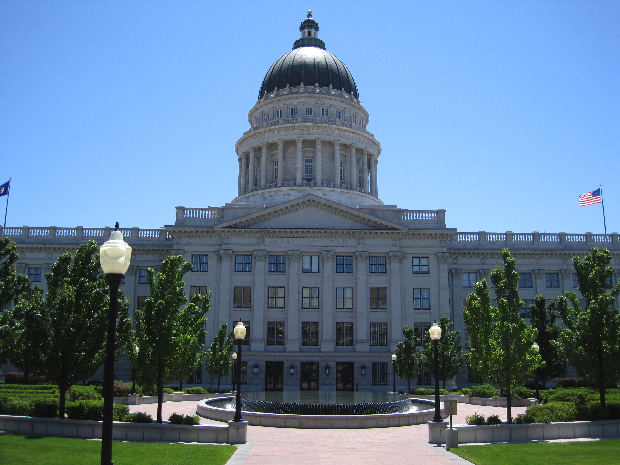 Seriously creepy looking actresses give Obama advice on governance.
The Museum of the Confederacy has a large collection of photographs, many collected from Civil War battlefields.
Cool photos here.
Much like the other green scams, this move over promises and under delivers.
Heck it's only FIVE times  more expensive than ordinary fuel.
In his latest report, Peter Morrison offers his review of the recent Texas primary and offers some insight into the strategery employed by the RINO's in the state congress to thwart true conservative candidates.

Here at Manhattan Infidel I have always striven to interview controversial subjects. Today is no exception. I am pleased to interview the controversial and divisive figure of the incandescent light bulb.
Great satire.
As I make my daily rounds of the internet, reading news stories but mostly conservative and libertarian blogs, I try to keep an eye out for conservative messages that might have a chance of registering with those of the leftest mind-set. It's not easy to get through to a leftest.
The last is quite an understatement.
T

his Sunday Greece is going to hold a repeat of its May elections that failed to form a government. In the middle of the biggest economic crisis since WWII Greece finds itself badly served by its democratic institutions which are not well equipped to solve deep divisions within its people. Greece is no different from the majority of European nations and there lies its problem. They have bought into the popularity and false "fairness" of the electoral system that swept Europe in the last 50 years – the adoption of 'proportional representation' to elect their government leaders. The most successful countries in the world, The United States and Great Britain are the prime examples of refusing to implement proportional representation in their electoral systems, and for a good reason, it produces political instability and corruption. Yes, corruption; when two major parliamentary parties hold 49% each, it is the infinitesimal minority with 2% that becomes king maker and sells its vote dearly.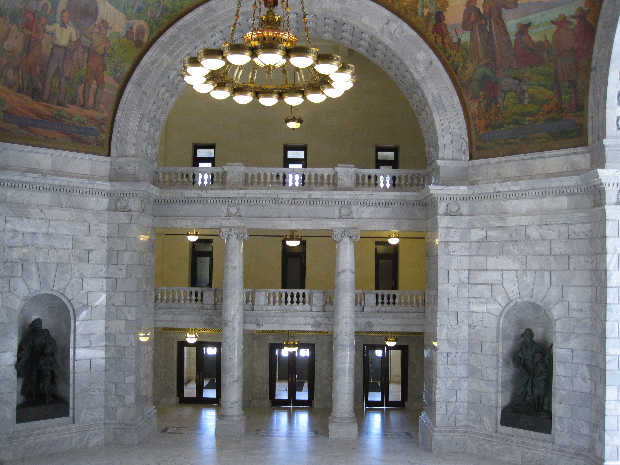 Well, it's all sunshine and unicorn farts with everything forgiven as self-avowed communist Jones has hit the jackpot at the taxpayer's expense, with a new Solyndra-style green energy scam:
On Wednesday the Department of Energy began financing solar power installation research with a $2 million award to Solar Mosaic. The solar energy research company has former Obama green jobs czar Van Jones listed as an advisor. It also employed Rebuild the Dream, Jones firm, to do its public relations work.
The DOEs grant money will be distributed to nine companies in four states. Solar Mosaic received the most money, four times the amount of most other grants.
Whenever the issue of comprehensive immigration reform or the DREAM Act comes up supporters of the legislation–be it John McCain, George W Bush, Marco Rubio, Hillary Clinton, John Kerry, Barack Obama, or Newt Gingrich–like to claim that while the legislation may provide a path towards citizenship it is not an amnesty bill.
If it walks like a duck, quacks like a duck ….
According to Colonel Jonathan Burnham of the New Hampshire militia, the British military evacuated Boston not because Gen. William Howe had already convinced the government in London that there was no value in holding Boston, and not because of the cannon the Americans moved onto Dorchester Heights in March, but because of a parade of New Hampshire militiamen at the end of January.

More on the Kimberlin story – what a piece of work.
HBO apologizes after Game of Thrones scene featured severed head resembling former President George W. Bush- NY Daily News
A podcast discussing everything from Fast & Furious, Mexican Drug Cartels to boobs and bombs.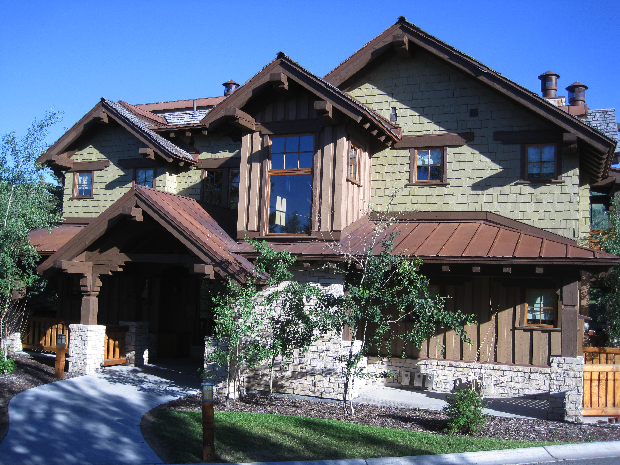 Back in July of 2011 Barack Obama addressed La Razza–which literally translates to The Race–and spoke about comprehensive immigration reform.
Barack Obama has done enough end-runs around the legislative process to make one wonder if perhaps Jefferson wasn't right, perhaps our Founders created an Executive Branch with too much power.
Michelle Malkin has a first rate reminder regarding how we ended up with U.S. Attorney General Eric Holder, whom she refers to a Corruptocrat. Holder didnt just drop from the clear blue into his position of enormity.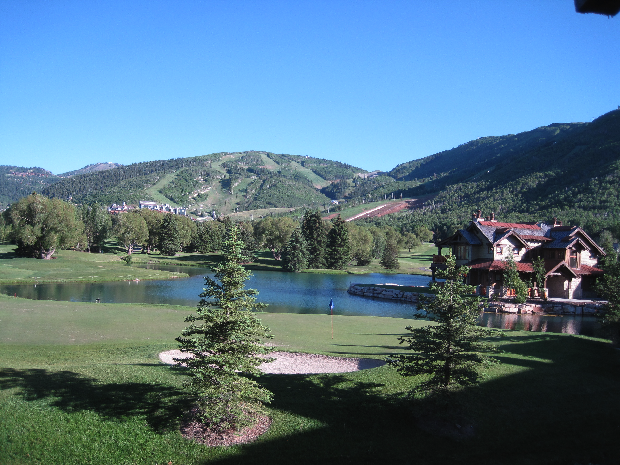 Arizona Politics for Conservatives: Sonoran Alliance | Fixing Arizonas Income Gap
Arizona's per capita personal income is eleventh lowest among the states and is 14 percent lower than the national average.
Ouch!
Property taxes themselves that are radical. When North Dakotans went to the polls on Tuesday, they had a chance to strike a blow for freedom and make their state the first in the nation to ban all property taxes. Unfortunately, though, the referendum was defeated soundly.
With a contempt of Congress citation barreling toward him like the Heartland Flyer, Attorney General Eric Holder, previously steadfast in his refusal to provide Congressional investigators with subpoenaed documents relevant to the government's botched "Fast and Furious" gunrunning scheme, has apparently had a change of mind:
"I want to make it very clear that I am offering to sit down, by myself, offering to sit down with the speaker, with the chairman, with whomever, to try to work our way through this in an attempt to avoid a constitutional crisis and come up with ways — creative ways, perhaps — in which we can make this material available," Holder told [Senator Chuck] Grassley during his Tuesday appearance before the Senate Judiciary Committee.

Obama needs four more years because, well, Bush. Those two years of super majority Congressional control by Democrats, and that supersized stimulus Obama used to transfer over private sector money to those who helped his campaign? Ignore that. That, too, was Bush's fault.
True, surveys show that most Brits and Canadians like their free health care. But Dr. David Gratzer notes that most people surveyed aren't sick. Gratzer is a Canadian who also liked Canada's government health care until he started treating patients. More than a million Canadians say they can't find a family doctor.
Giulio Meotti, writing in Frontpage Magazine, paints a sad story of the status of the surviving Jews in Europe. He begins with a description of the security surrounding the Rome synagogue- then describes what life is like for Jews in the rest of Europe-those who survived the Holocaust and those who have chosen to remain in Europe.
It is an outrage. The fact of the matter is that Europeans are quaking in their boots because they have chosen to either ignore the Jew hatred exhibited by their restive Muslim immigrant population-or join in it for practical, but immoral reasons. The result is predictable. Europe will eventually lose the last remnants of a people who have contributed so much to its culture, sciences, arts and society over the centuries to be replaced with a group that has no respect for European traditions or culture, a group that contributes little but welfare costs, crime, violence, intolerance, and hate.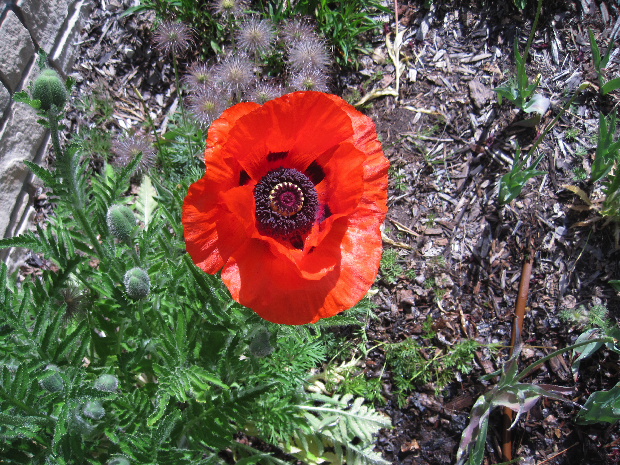 President Obama was not elected to make the laws of our nation. He was not elected to implement the DREAM Act. This issue has nothing at all to do with immigration, whether or not you like or agree with the DREAM Act, or whether you like immigrants or not. This has everything to do with rule of law, separation of powers, and the proper role of the President in our system.
In the United States, Flag Day is celebrated on June 14. It commemorates the adoption of the flag of the United States, which happened on that day by resolution of the Second Continental Congress in 1777.
This is yet another example of executive branch overreach. We have a legislative process that ensures representative governance by the consent of the American people. This action should be crafted into legislation, debated in committee and brought before the House and Senate for vote, with accordance of our Constitutional Republic way.

**UPDATE: This just in . . . Judge Wilson has dismissed the SCV case against the City of Lexington. The judges decision basically says that the new law is non-discriminatory since *it bans everyone. The SCV admitted that in court, but argued that the motivation was discriminatory and a violation of the SCV's 1st amendment rights.
SCV lawyers are reviewing the decision in regards to possible appeal.
Another Confederate flag debate is raging over at
Civil War Memory
. I've chimed in with my humble opinion. In the never-ending debate over the banning of the display of Confederate symbols, I am reminded of the
Dress Act of 1746
. In reading about the Dress Act, I came across this observation:
The tartan ban, enforced by means of the 1746 Dress Act, was a determined effort on the part of the British government to stifle rebellion, humiliate the Highlanders and crush the power of the Chiefs and put an end to Gaelic culture. Ironically, however, it also elevated tartan to almost cult status. As so often is the case, the act of banning something made it seem more rather than less important, and the Highlander devised many ingenious ways of evading it.
This is one of the Goose/Gander Visualization Series. Recently President Obama's team has felt that attacking Romney's jobs record in Massachusetts tests well in the sample group. These attacks got me thinking about executive job records. Where does President Obama place in a ranking of US Presidents in terms of job creation?
Great visualization graphic
LD Jackson Farm Bill Examples of Wasteful Spending
The following is the Top Ten list of examples of wasteful spending included in the 2012 Farm Bill, as described by Senator John McCain, and quoted from Jamie Dupree.
Gun Control advocates taking a sideways approach to the issue isn't quite a new idea.  The idea of serial numbered ammunition has been floating around for some time.  Apparently, they have given up on banning certain guns and are more strongly pursuing making ammunition unavailable.
According to the article, New York and California legislators want to enforce micro-stamping, a process of utilizing the breech face and firing pin of a gun to stamp an imprinted identification number onto the brass casing of the round fired.
The common-man President Obama told supporters at a $40,000 dinner hosted by Hollywood big wigs that their efforts and money will be crucial to winning in November. It went beyond the typical fawning over celebrities, since he is the ultimate celebrity.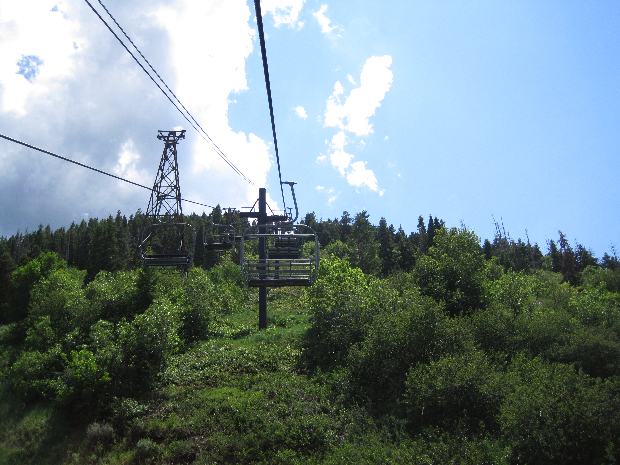 If this Republic can be saved, it will be men like Allen West who will be among those leading the way.
This is yet another example of Executive Branch overreach. We have a legislative process that ensures representative governance by the consent of the American people. This action should be crafted into legislation, debated in committee and brought before the United States House of Representatives and U.S. Senate for vote, in accordance with the process in our Constitutional Republic. Secretary Napolitano is an unelected administrative bureaucrat who does not have the right to make governing decisions for this country.

It is apparent that the goal of the Obama Administration is not to govern, but to rule by edict, or executive order, particularly as November draws near.

There's more bad news out today on Obamacare and none of it is good. The first item is a GAO report finding that the IRS will spend nearly $900 million just to implement the law. None of that money will be spent on health care for anybody. CNS News has the details: The Internal Revenue Service is expected to use $881 million of taxpayers money to implement the first four years of Obamacare, including about $500 million that the Department of Health and Human Services (HHS) diverted to the agency, according to a federal audit. The new Government Accountability Office (GAO) audit refers to ObamaCare the Patient Protection and Affordable Care Act, which became law in March 2010 as a significant effort for IRS. The IRS implementation costs are expected to total $881 million from fiscal years 2010 to 2013, it says.

The Federalist chain of command, (local, state, and federal government entities) was short-circuited in 1913. When DC gave itself the power to inflate the currency, senators became beholden to voters and not their sending state governments, and your very wallet became a wholly owned subsidiary of the IRS, the course was laid in for our current crisis. States balance their books somewhat regularly, mainly because "Federal dollars" can be caused to appear when desirable to paper over the worst of the  embarrassments.

Once again in Brooklyn, New York swastikas were painted on stores and a synagogue in Borough Park. This is a few months after the Midwood Anti-Semitic Attacks. Then as now, Mayor Bloomberg and Borough President Marty Markowitz are quiet on this attack. (Their silence on the other attacks were thunderous.) Police are seeking the sick vandals who painted a half-dozen swastikas found this morning in a Jewish neighborhood in Brooklyn. The swastikas were found at a synagogue, a Jewish bath house and several businesses around 16th Avenue in Borough Park. Cops are investigating the vandalism as a hate crime, and are reviewing surveillance video from the area. No arrests have been made.

Thomas Malthus, the gloomy prophet of population Armageddon, continues to be relevant, though not in ways that he had anticipated.  In his classic An Essay on the Principle of Population he talks of the unhappy people who, in the great lottery of life, have drawn a blank.  Many Chinese men are looking into a future that is no more than a deep well of loneliness.    Nature is finely balanced.  We interfere with its mechanisms at huge peril.

Students at RooseveltHigh Schoolin Los Angelescan now swing by Planned Parenthood on the way to study hall to pick up their free birth control.

Recently Les Moonves, CBS CEO and Chairman, attended a LGBT fundraiser for President Obama. Not to cover the event, but to give his support to the re-election of Barack Obama saying Obama has shown great leadership on the issue of gay marriage.

In New Jersey's annual budget battles, State Senator Loretta Weinberg is Sisyphus, eternally pushing the public financing of Planned Parenthood's charnel houses. Yes, once again she's sponsoring a supplemental appropriations bill which would send taxpayer dollars to the merchants of death under the guise of "women's health."

We've often pointed out that it seems that the left wants people dependent on Government for their daily needs. After all, if you get everything you have from the government, you'll probably vote for the politicians that will keep it coming. The following video from The Center for Freedom and Prosperity explains the personal dangers of government dependency.