Bully: use superior strength or influence to intimidate (someone), typically to force him or her to do what one wants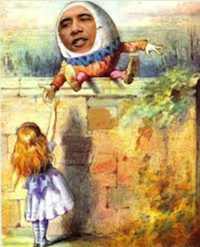 Only Chief Justice Roberts knows why he upheld Obama Care by claiming it said what it did not say, and what the president vociferously denied it said. However, one plausible explanation is that Roberts was intimidated by the president's threats to undermine the standing of the court and to cause chaos and suffering by withholding Medicare payments if the court found Obama Care unconstitutional.  

When is a penalty not a penalty?  When the Supreme Court says it is a tax.
In May 2011, Obama said "There are enough laws on the books by Congress that are very clear in terms of how we have to enforce our immigration system that for me to simply, through executive order, ignore those congressional mandates would not conform with my appropriate role as president."
Obama also declared he couldn't "just bypass Congress and change the law [him]self" but that the policy change could only come about if Congress passed the DREAM Act.
Fast forward to June 2012: President Barack Obama announces the Department of Homeland Security will stop deporting young undocumented students who would have been eligible to take advantage of the failed 2010 DREAM Act.
When does the separation of powers become obsolete? When "it's the right thing to do" to get votes.
"When I use a word," Humpty Dumpty said in rather a scornful tone, "it means just what I choose it to mean — neither more nor less."

The question is," said Alice, "whether you can make words mean so many different things."
 "The question is," said Humpty Dumpty, "which is to be master – – that's all."