A video floats around on You Tube for a few weeks. It's suddenly "discovered" and it is used as a pretext for righteous indignation that leads to demonstrations and riots. The Muslim reaction to the Mohammed video? No, the press reaction to Romney's "47%" video.
On the campaign trail, Mitt Romney stated that as governor of Massachusetts he was "severely conservative." At first blush this sounds like something that requires an immediate trip to urgent care. On second or third blush it sounds like the same thing. First we had compassionate conservatism that may very well have been compassionate, but also very expensive. Now we have severe conservatism. I don't even know what Romney means by that? I doubt Romney knows what he meant by that. Why can't a conservative just refer to himself as that?
Take liberals, for example. (People, it's an example, not a Rodney Dangerfield joke. Come one!) Liberals don't need to add other adjectives to describe what they are. Liberals simply call themselves what they are – progressives! After damaging the word "liberal" beyond all repair, they much prefer the term "progressive." Naturally, they don't call themselves severe progressives. A severe progressive is actually a socialist. And a socialist is someone who wants to redistribute wealth. Hey, wait a minute!
If Romney had said he was a rigorous conservative or a strict conservative, at least we would sort of know what he is talking about. It's still not necessary, but I wouldn't split hairs. But, severely conservative? Conservatism is a good thing so it needn't sound painful. This isn't the French Revolution. A $16 trillion debt – that's severe. That's painful.
A person with no last name (Beyonce) and one with a pretend name (Jay-Z) recently held a fundraiser for Barack Obama in New York. Although hidden somewhat from view, the centerpiece feature of Jay-Z's nightclub is an 18 foot champagne tower that nearly reaches the ceiling. Fortunately, it could not hold a 20 foot champagne tower – that would be a bit ostentatious.
President Obama also went to New York to address the United Nations General Assembly. He first stopped to visit with several world leaders – Whoopie Goldberg, Joy Behar and Barbara Walters. While appearing on The View he announced that he is apparently "eye candy" for the women of The View. No word yet on whether German Chancellor Angela Merkel or Iran's Mahmoud Ahmadinejad view him in that same light.
In his speech before the UN, President Obama said, "The future must not belong to those who slander the prophet of Islam." Guess it means the future belongs to those who kill those who "slander" the prophet.
The day after the Green Bay-Seattle Monday Night Football fiasco, not only was it the topic of conversation around office water coolers and on sports talk radio, but it also made its way into politics. In a strategic campaign move, Obama waded into the NFL replacement officials controversy. Presently, the NFL is the only entity against which Obama's credibility looks favorable.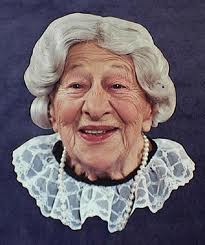 Madonna (remember her?) offers to strip naked on stage if Obama is re-elected. Republicans quickly launch the Keep Madonna's Clothes On campaign. Several swing states, including Colorado, Ohio and Wisconsin immediately start trending to Romney. Not to be outdone, Chris Mathews, as part of MSNBC's Lean Forward campaign, offers to do lap dances should Obama win. This surely would have caused quite a stir, except nobody watches MSNBC.
Curtice Mang is the author of the new book, The Constitution – I'm Not Kidding and Other Tales of Liberal Folly. He can be contacted at www.mangwrites.com, where one can also purchase his book; or contact Curtice at mangwrites at cox.net.