I have been a Suzy Bogguss Fan since the first time I ever heard her on the radio, driving around in my '71 Pontiac, sometime in the late '80's. Â  I fell in love with her honey-smooth sweet voice from the moment I heard it. Â I was impatient to find out who was singing "that song."
At the time my soon-to-be-wife and I had just splurged on a CD player, which we had plugged into the back of JVC boom box that had an AUX-IN at the back. Â  Â Moment of Truth was one of the first CD's I bought. Â (Others were: Alternating Currents, Back in The High Life, and an unexpected gift of More To This Life.)
I went on to purchase every CD she ever released. Â But, I never had the opportunity to see her perform, until this year. Â When I learned that she was going to be in town, I jumped at the chance to go. Â As luck would have it, a family member connected with a local radio station and long-time Arizona institution Sanderson Ford (a sponsor), worked it out so that I could meet the lady herself!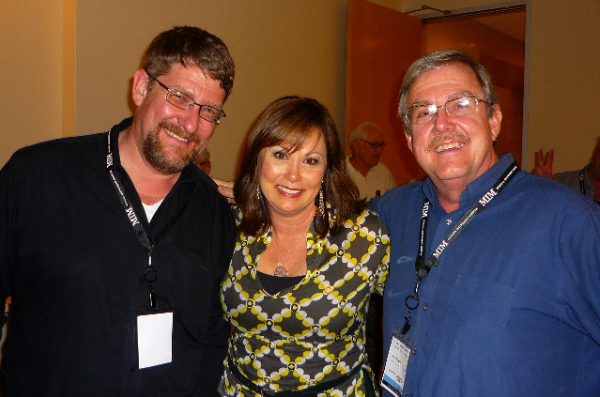 The best word I can use to describe Suzy Bogguss is genuine. Â Gracious is another good word. Â She and her husband Doug Crider were very nice, amiable, patient and humble. Â They were people, who, in spite of the circles in which they have traveled, were still just "folks." Â  They have not succumbed to arrogance or pride. Â This grounding is evident in her statement about parting ways with Capital Records,
I had a great tenure with Capitol, during which I weathered a lot of changes in both personnel and philosophy. From Jim Foglesong to Pat Quigley and everyone in between, I appreciate having been a part of the Capitol family. We celebrated a lot of successes together, including Grammy nominations, hit records, and platinum albums. I have a number of projects on my plate right now. Â This gives me the freedom to pursue those opportunities.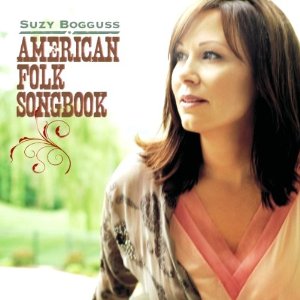 Her latest project is the American Folk Songbook. Â This project was inspired by her realization that a big chunk of Americana is being lost. Â It's her effort to rejuvenate interest in some of the great music of early America. Â The album is one of her best.
She performed only a few tracks from the American Folk Songbook in a concert marred only by its brevity. Â The concert was held at the Musical Instrument Museum (MIM). Â This venue is small and intimate. Â There isn't a bad seat in the house. Â Evidently, ticket sales were better than anticipated, because they added a second show at some point after the first sold out, which necessarily limited the first show's length. Â (Although I tried, I was unable to convince my wife to stay for the second show.)
Bogguss was joined on stage only by bassist Charlie Chadwick and guitarist Pat Bergeson. Â The trio performed in a relaxed manner that included the audience on several songs, like Eat at Joe's and The Red River Valley. Â Bergeson plays a mean guitar and also treated the audience to an incredible harmonica solo.
It was a great show!