It seems only appropriate to theme this week's links with some Ryan media featured on some of the fine sites below.
I was ushered into the Majority Leaders office by a grim faced character in a poorly fitted black suit who looked like a reject from the cast of Pulp Fiction. As I crossed the threshold, the Majority Leader was peeking furtively through a small crack in his otherwise fully drawn curtains.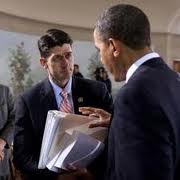 is reporting on the efforts to suppress a report of widespread and endemic Anti Semitism proliferating throughout the state university system in California. This is truly a sad state of affairs as the American left continues its slide towards embracing an ancient form of bigotry in the name of equality.
As American citizens we consider the United States to be our home. Â Instead of the USCCB calling for the enforcement of our current immigration laws and being for the nation to have a right (moral duty?) to close its borders in order to protect its sovereignty the bishops are swerving to the Left and advocating that immigrants violate the laws of the land so these immigrants are able to better themselves economically.
A JOB OBAMA IS QUALIFIED FOR
is that even legal?
From Dave Davies:
Presidential campaign events are always orchestrated stage shows, and reporters are used to campaigns doing their best to manipulate the media and control the days narrative.
But my experience Thursday at a Michelle Obama event in Montgomery County, Pennsylvania was a first.

Obama campaign operatives barred me from talking to voters outside the event, to the point of interfering with my interviews and grabbing my microphone.
The abortion industry had its origins not in the women's movement, but in the progressivist eugenics movement of the early 19th century.
If Nancy Pelosi is correct (she is not), this will 'stimulate the economy' like nothing else.
Ben Swann Reality Check takes a look at history and present activities of the Federal Reserve Bank and whether the Fed needs to be audited. Amazon link to The Creature from Jekyll Island.
When President Obama was photographed holding a baseball bat (a potentially lethal weapon) in his hand while talking to Turkish Prime Minister Tayyip Erdogan a diplomatic war of words ensued.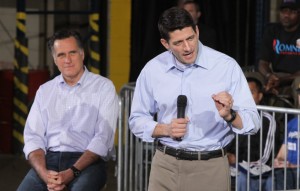 Passing the buck to our kids has become the American way of doing things. We electand reelect people to our federal government who continually pass programs for which our taxes are insufficient to pay the cost.
The share price of Facebook since its initial public offering is down 50%, but that is not all going down at the super-hyped social networking company. It is now apparent that some of its top managers and technical gurus are also jumping ship. Under-reported by the media are the resignations of the Directors of Platform, Ethan Beard, and Katie Mitic, as well as Mobile Platform marketing manager, Jonathan Matus.
I note with interest that there is a new development in the Trayvon Martin case.In spite of the prosecution's insistence that it would never happen, there will be a 'Stand Your Ground' hearing to determine whether George Zimmerman was defending himself legally under Florida law.
Federalist journalist William Cobbetts 1798 poem The Pig and the Lion, quoted yesterday, didnt compare William Frederick Pinchbecks trained pig to an actual lion. After all, wearing a wooden sword, spitting in peoples faces, and carrying a candle in ones buttocks isnt typical leonine behavior.
Over the past week, in making my rounds of conservative and libertarianblogs, I have seen numerous comments from people concerned about the potential for voter fraud in the coming election. Voter fraud is worthy of our concern. Its real.
Think about this:
a future insurrection of 'TeaParty Activists' in South Carolina. As the scenario goes, the tea party group stages a takeover of the town of Darlington, S.C. The mayor is placed under house arrest and prevented from exercising his duties. The police chief, the county sheriff, and other law enforcement officials are removed from office and told not to interfere. The city council is dissolved. The governor of the state, who had previously expressed solidarity with tea party goals, does little to address the situation.
A news conference is called by the new town leaders, all tea party activists, who tell the media that due to the failure of central government to address the concerns of the citizens, the Declaration of Independence has been re-imposed and the local government has been declared null and void.
Considering today's political climate, this scenario doesn't seem so far-fetched. In fact, one could argue the action should be expected from a group labeled as "potential homegrown terrorists by their own government.
In addition to the deaths of Brian Terry, Jamie Zapata, and at least three hundred Mexican civilians with the use of weapons sold to the drug cartels by the United States government during the ill-fated Fast and Furious operation there was the little reported fact that the brother of a Mexican prosecutor, Patricia Gonzalez, […]
The core ideology of the left is a simple one: the state can and should take action to solve social problems. In its mildest forms, statism is seen in a few government regulations and some minimal entitlement programs. But those things never stay fixed in …
The New York Post runs a stunning report detailing the discrimination lawsuit filed by James T. Hayes Jr., special agent in charge of New York Citys investigations for Immigration and Customs Enforcement. Hayes, a veteran US law enforcement official alleges Homeland Security Chieftain Janet Napolitano pushed him aside to make way for a less-qualified woman …
By John Semmens: Semi-News A Satirical Look at Recent News An Obama PAC ad blaming Mitt Romney for a woman's death because Bain Capital closed the plant where her husband worked has come under fire for its inaccuracies.
Politics has always been as dirty a business as, say, emptying overflowing latrine buckets, which probably says as much about the people that tend to be drawn to it as it does about the profession itself.
The day after the election, the the Tennessee Democratic Party (TNDP) disavowed the winner of their US Senate primary, Mark Clayton. There are lots of explanations. None cast the TNDP in a positive light. The TNDP said, "The only time that Clayton has voted in a Democratic primary was when he was voting for himself," implying Clayton isn't really a Democrat or at least not Democrat enough for long enough. Tennessee's Secretary of State website shows Clayton ran for Senate as a Democrat in both 2008 and 2012.
It would seem that McCarthy is getting pretty pissed off and bitter over the ludicrous charade that is the War On We Don't Dare Name It. Were willing to spring these anti-American jihadists violent extremists from Gitmo ifthe Taliban will just come and chat.
"…going forward, the GOP needs to figure out a way to become more appealing to new constituencies, particularly younger voters and Latinos. Boring white guys aren't great for that project. But candidates like Ted Cruz are." The GOP machine would do well to listen to Jonah Goldberg on this…but I won't hold my breath.
"Live Tea or Die?  Is the US Military Preparing To Quell the Tea Party?"
Today while listening to liberal talk radio (1310 AM) several callers and the host casually repeated that "conservatives and tea party people hate Lincoln and that Abraham Lincoln would not be welcome in today's GOP."
Rep. Paul Ryans speech at the retired battleship USS Wisconsin in Norfolk, Va., accepting the role as Republican vice presidential candidate. Thank you Governor Romney, Ann. I am deeply honored and excited to join you as your running mate.
Would you like to listen to lectures by Professors who hold advanced degrees in history, but aren't infected with the virus of political correctness and promoting leftist ideology and the rest of the garbage currently being pumped out by academia and lefty history bloggers? Well now you can.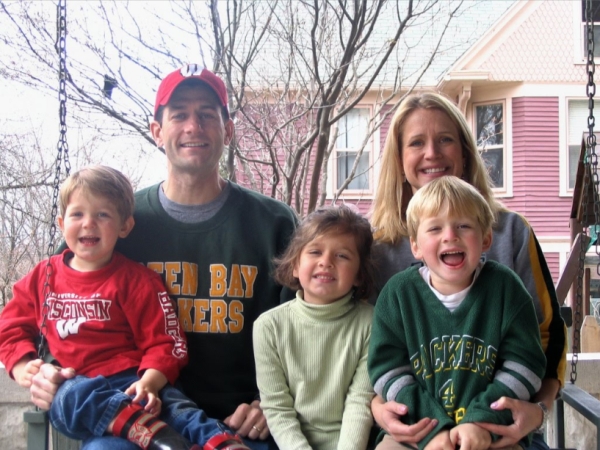 I'm a very pro-transparency type of guy in most respects. However, I'm also practical. For example, I'm very nervous aboutpubliclyavailabledonation tracking information because it means I can't quietly support any candidate. There is always a chance that someone will find out who I supported and yell at me / egg my house / key my car …
They aren't necessarily people who self-identify as liberal. They are, however, in many cases, people who self-identify as Democrats, either because that's they way they've been registered, and voted, since their college days, and it would take too much intellectual energy for them to make a change in that orientation.
LD Jackson The Hypocrisy That Is Barack Obama
There are some things that are just so obvious, they can not be ignored. One of those things is the complete and utter hypocrisy of Barack Obama. Obviously, the man wants a second term in the White House, and make no mistake, he is willing to do whatever it takes to make sure that happens. Lie about his record? Check! Lie about Mitt Romney's record? Check! Be a hypocrite? Check!
It's a Matter of Trust, Part 1
It's a Matter of Trust, Part 2
Regulation Red Herring
Thomas L. Friedman: Cheap, plentiful natural gas will cause people to abandon green energy scam
Big Bazooka Theory and Practice
It Takes Guts To Start A Company–So How Do You Get 'Em?
Retirement Suicide: Grandparents Who Co-Signed for Student Loans
Economic Ignorance: The steep toll
The atheist organization The Freedom From Religion Foundation is demanding that the Wayland High School band stop playing God Bless America at school functions because it violates separation of church and state. The Massachusetts school officials are ignoring the groups threats, and for good reason.
At least that's the latest claim from President Axelrod's Obama's campaign:
By now everyone has heard that Mitt Romney Hood is a felon, a tax cheat, and an accomplice to murder – but those current truths only scratch the surface of his deviancy.

The Party plans to remedy this with a new magazine that will deliver a full spectrum of korrekt information about Romney to the oppressed masses – and much more! That's not to say that the NYT, WaPo, NBC, CBC, ABC, and CNN are not doing a fine job of this already, but an extra $3 contribution to Obama's campaign will not hurt. And this is exactly how much you must pay in order to get the first issue absolutely free!
Michelle Obama is fired up, and she wants her husband's supporters to get fired up, too. In fact, she encouraged them to get a tad bit physical with their friends and relatives to make sure they get out and vote for her man. Here are a few excerpts from a speech a day or so ago [emphasis added]: Some of the voters are knuckleheads. Think about it. So with that one new voter that you register, that one neighbor that you help get to the polls on November the 6th, just say to yourself, that could be the one that makes the difference in this election.
Not only did Fareed Zakaria beclown himself by stealing other's work in a gun grabber article for Time, but Rames Ponnuru notes that when FZ acts as an intellectual burglar, Fareed thugs the contents trash can: Fareed Zakaria has tried to make The Case for Gun Control in Time.
Hollywood studios have an important first question when deciding if a movie is worth funding: where can I do the actual filming, and avoid union dues for the little guys working on the film? Answer: Anywhere outside the U.S. Example: The Dark Knight Rises: 21 of 38 locations in the UK and CHINA. Example of a movie set in the U.S., but filmed outside the U.S.:Chicago:4 of 5 locations were filmed in Canada. Thousands and thousand of jobs are outsourced by rich Hollywood studios and producers. Hollywood wants every tax break it can get – no different from any red-blooded, smart American entrepreneur. Nothing wrong with that other than the hypocrisy of the uber-wealthy in the film industry who are pals with Barack Obama, raise money for him and then get it back from him in spades through funding the National Endowment of the Arts, invitations to the White House, Obama hanging out with them at their estate- oh, the stories to tell the grandkids: Another week, another Hollywood fundraiser for President Obama.
There is one man who does not admire Churchill. There is one man skilled in undiplomatic skills. There is one man who, in his conceit and arrogance, was prepared to offer a gratuitous insult to Americas most consistent ally. That man is Obama, so far as I am concerned the most un-American American ever to occupy the White House.
The newly-elected Republican Congress in 1998 explained his family's roots in the Wisconsin, going back to the 1800s. The first member of his family to run for office, his father died when he was 16.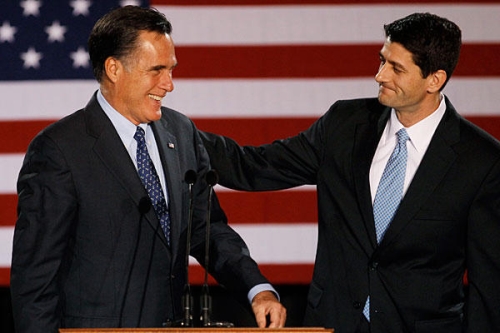 Continuing the Series: Intro Government of God or Man Freedom of Religion or Freedom From Religion A recent commenter mentioned the activist Chris Rodda. She is an atheist / activist that does work for the Military Religious Freedom Foundation.
Well, eleven days I wrote about the Constitutional Convention. Specifically, we were introduced to the Committee of Detail. Their job was to take all the proceeding of the previous sixty days of work and, over eleven days, condense it into somesemblanceof order. As I mentioned before, this wasn't in any way a finished product.
The Republican Party may add the call for an audit of the Fed to its party platform. Bloomberg.com reports: Republicans are considering including a plank in their party platform calling for a full audit of the central bank.
The greatest threat to our liberties is not the average politician. The greatest threat to our liberties is the ignorant voter; the voter who doesnt take the time to do their homework in regards to the issues. These are voters who vote by name recognition or by party affiliation. These are voters who check the party box on the ballot. These are voters who have a myopic view of America and continuously spew the talking points of the politician they support even if its factually wrong. They are the Kool-Aid drinkers and part of the rainbows and unicorns crowd.