If you come across a voter registration packet in the mail soon that is addressed to your dog, it may not be a mistake.  It's just that a non-profit group called the Voter Participation Center recently sent out thousands of voter registration forms and apparently considers Fido part of a Democratic-leaning voting bloc.  And who could blame them?  Much like the Occupy Wall Street bunch, dogs sleep most of the time, rarely work and relieve themselves anywhere.  Plus, they are always expecting handouts.  It's a tailor-made Democratic constituency.
When we were house-training our dog, we rewarded him for letting us know by scratching at the door that he needed to go outside to poop. Once he came back inside we gave him a treat. He has since learned to work the system, i.e. my wife, and now routinely gets a treat merely for walking around on our patio.  Pooping is strictly optional.
The Voter Participation Center does seem to acknowledge that the databases that it uses to identify possible voters are "imperfect" for they use data that is commercially collected.  And if your database is that of Petsmart shoppers, you're going to get a lot of dogs on the list.  The VPC also claims it has helped register one million people since 2004 and 300,000 people just this election cycle, not to mention 4,500 dogs, 2,700 cats, 400 hamsters, 75 prairie dogs, 8 parakeets and an emu named Lola.
Fortunately, Attorney General Eric Holder has assured the American people that no voter fraud exists in the United States.  He is so convinced of that fact that his Department of Justice is vigorously opposing any state efforts to enact voter identification laws.  Good thing there is no voter fraud here, otherwise we might see something like this:
Poll Worker:Â Â  Â You here to vote?
Voter:    Yes, I am.  I'm here to do my civic duty.
Poll Worker:Â Â  Â Name?
Voter:    Dolittle, John.  I'm a doctor.
Poll Worker:    You're not that Dolittle?
Voter:     No, I'm a different one.  I get that a lot.
Poll Worker (searching through his list):  Let's see, Doonsbury, Dorkface, Doodle, Donothing, Dolittle.  Here you are.  Here's your ballot.  You can proceed to the polling booth.
Voter:    I'm here with some friends.  Can I make sure they get their ballots as well?  They don't speak English.  I'm their interpreter.
Poll Worker:     Well, we don't require voters to be able to actually read the ballot so, I guess.  Who else?
Voter:    Let's start here.
Poll Worker:     That's a bowl of water.
Voter: It's the goldfish in the water.  He would like a ballot too.
Poll Worker: But he's a goldfish.  Does he have a name?
Voter:    Just Goldfish.  No last name.  I'm sure he's on your list.
Poll Worker:Â Â  Â No last name?
Voter:    He's goldfish, for God's sake.
Poll Worker (searching through his list again):  I'll be damned. There it is.  Alright, here is his ballot.  But how does he…?
Voter:  Don't worry.  We've got it covered.  But his ballot will be, shall we say, a little damp when he's done.
Poll Worker:    And what's this?
Voter:    Dolly.  Dolly Llama.  Two L's.
Poll Worker:    And who's this one?
Voter:    This is Sebelius. She's an Irish Setter, but a real lazy one.  She was quite pleased when the Obama administration relaxed the work requirements for welfare recipients.  Guess you know who she is voting for.
Poll Worker:  And this is…whoa!
Voter:    This is Tyra.  She's a lion.  She would like several ballots.
Poll worker (feeling uneasily like lunch): How many?
Voter: A dozen should be fine.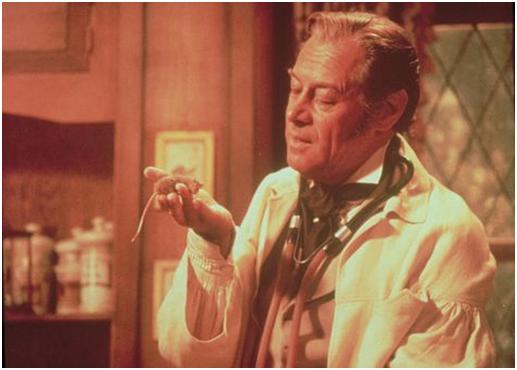 Needless to say, the doctor's menagerie voted a straight Democratic ticket.  Good thing we have the likes of the Voter Participation Center, Eric Holder, Acorn and others.  Otherwise, some might think that voter fraud could exist in this county.
Curtice Mang is the author of the new book, The Constitution – I'm Not Kidding and Other Tales of Liberal Folly. He can be contacted at www.mangwrites.com, where one can also purchase his book; or contact Curtice at mangwrites at cox.net.