During the recent presidential campaign, Barack Obama made much ado of fairness. The wealthy must pay their fair share, although "fair share" is never defined. Fairness, along with Diversity, can be considered two of the Holy Grails of liberalism. Without those two items, liberalism must fall back on excessive government spending and over-burdensome regulation, hardly things that are winning campaign issues – even for the Anointed One. Since we seem to be following Europe into the socialist abyss, socially, economically and politically, here are two recent stories that should give us pause.
First, as reported by The Local, Sweden's English news website, we had a recent story of Annica Eriksson, a school lunch lady, who was quite skilled in the art of bread baking and extremely creative in turning an assortment of as many as 15 vegetables into appealing choices for the children at her school. Even better is that she was able to exert this creativity at no additional expense. Annica Ericsson, the lunch lady, was good – too good, apparently.
For the municipality of Falun, this was all too much. How dare she provide good, healthy food alternatives that the students liked! It is patently unfair to the students at other schools. Furthermore, some of the food she made available in the school lunchroom did not comply with the local healthy diet plan as outlined by the municipality. Apparently, the local healthy diet plan required food to be, like European bureaucrats, bland and tasteless. This all deviated from the central planning of the culinary cops.
In today's Europe, culinary creativity, or any other kind of creativity for that matter, must be frowned upon, if not outright banned. Exactly what does this teach the students who actually had school lunches that were both nutritious and far more appetizing than the lunch trays on which they were carried? The students learned that to excel at something is very unfair. They also learned that creativity is not a desired trait and must be resisted at all costs. How else can the next generation of European bureaucrats be cultivated?
Our second story comes from France where President Francois Hollande has proposed banning homework for French students. This is included in his series of policies to reform the French educational system. How, exactly, would banning homework improve the French educational system? Well, it wouldn't. But, it would be fair! Some students, it seems, have more stable home environments than others. Homework clearly provides an advantage to those students whose parents actually require them to do the assigned homework.
This further demonstrates how excelling at anything cannot be tolerated in today's Europe. No one should be better than the worst student. This again suggests future bureaucrats in the making. Clearly, this also suggests that diversity is a wonderful thing, provided it doesn't deviate from bureaucratic group think. So, diversity is great, except when it's not. This is also today's Europe.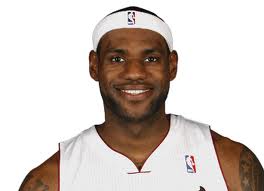 But I think I see some possibilities here on the home front. I believe it was completely unfair that the Miami Heat won the NBA championship last season. Furthermore, there were 16 teams that did not even make the playoffs. New rules should be implemented immediately that would allow Lebron James to play only in the first quarter of each game. Also, he should only be allowed to practice on days that start with the letter "R". (What, there are no days that start with the letter "R"? Well, that's unfair! We should have a day of the week for each letter of the alphabet – that will take the letters "T" and "S" down a notch or two.) Finally, all games should end in a tie. Now that's fair!
As the examples above make clear, liberalism breeds mediocrity. In fact, it's a requirement. Perhaps that helps explain how the current occupant of the White House will remain so for another four years.
Curtice Mang is the author of the new book, The Constitution – I'm Not Kidding and Other Tales of Liberal Folly. He can be contacted at www.mangwrites.com, where one can also purchase his book; or contact Curtice at mangwrites at cox.net.