With the Senate poised to pass the $50 million Hurricane Sandy Relief bill, it's good to know Congress, whose approval rating remains slightly below Lance Armstrong and the Mafia and well below enemas, has not missed a beat.  They have loaded the Sandy bill with enough pork to supply the entire European Union with bacon for a year, but only if Germany picks up the tab. Included in the bill are critical items such as these:
$50 million for Alaskan fisheries. This, of course, makes perfect sense given how affected Alaska was by Hurricane Sandy.
$58.8 million for forest restoration on private lands. This will provide subsidies for replanting trees on private land damaged by wildfires. Private, I believe, means, not public, which further means – remind me again why am I paying for this?
$8 million to Homeland Security and the Justice Department to buy cars. This I can understand, for how better to transport guns to Mexican drug cartels than in shiny new Department of Justice vehicles? They might also be able pick up a few illegal immigrants for the return trip as well.
$2 million to repair roofs at the Smithsonian Institution. I'm all for Smithsonian roofs that don't leak, just like I want the windows weather sealed and the floors mopped, but I'm not sure how this helps Sandy victims in New York and New Jersey. I'm sure a Democratic congressman can explain it to me though.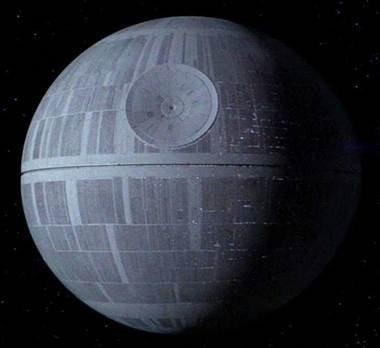 $12.1 billion for Department of Housing and Urban Development emergency block grants. Apparently, any state that has suffered any disaster since the Jonestown flood may be eligible. Only South Carolina, Michigan and Arizona, it seems, would not qualify. South Carolina, I guess you're still getting snubbed over that whole Fort Sumter thing. But, Michigan? Have you seen Detroit? And I must protest Arizona. As a resident of the state, my wife has long argued that my desk in our home office looks like it was hit by a tornado. That alone should be Sandy relief worthy.
Nonetheless, there is some good news. The Obama administration has announced that there will be no funding for the "Death Star". At a cost of $850 quadrillion (ooh, my calculator just melted), President Obama has found at least one thing that is simply too expensive. Besides, as Democrats quickly determined, "Death Stars" don't vote. Coincidently, $850 quadrillion happens to be the estimated debt of the United States at the end of Obama's second term.
Curtice Mang is the author of the new book, The Constitution – I'm Not Kidding and Other Tales of Liberal Folly. He can be contacted at www.mangwrites.com, where one can also purchase his book; or contact Curtice at mangwrites at cox.net.