France is on the same continuum on enlightened liberalism as the United States. Â A friend of mine sent me this article around Christmas …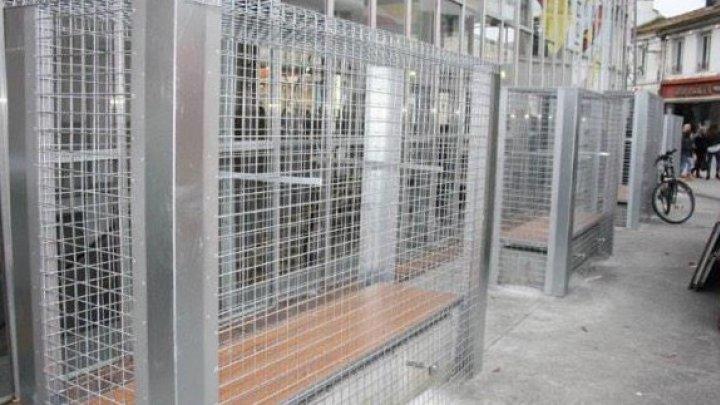 The homeless were monopolizing the use of these benches.  According to nearby shop owners, drunken homeless people really liked these benches, and would hang out on and about them, frightening customers and leaving trash and empty bottles around the area.  The local government's solution in Angouleme was to enclose the benches in cages.  Now they are absolutely no use to anyone.
This is a typical liberal solution to a societal problem. Â Rather than address the issue, the answer is always to deprive everyone. Â Better everyone should stand.
Better everyone be deprived of their right of self defense, than punish those who misuse weapons
Better everyone be exposed to communicable diseases than prohibit the carriers from illegally crossing our borders
Better outlaw expression of religious belief for everyone than risk offend a fringe culture
How many examples can you come up with?