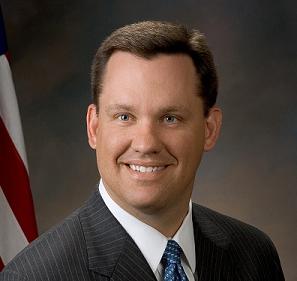 As readers of WWTFT know, Jon Bruning is the Attorney General for the state of Nebraska and recently announced his candidacy for the US Senate.  He has also become a regular contributor at WWTFT.   Given the recent ruling by Judge Vinson, we thought our readers might like to hear from Jon on the subject.  With that in mind Jim and I asked him a few questions.
Jim: Do you believe the references to the Founding Fathers will influence the Supreme Court?

Jon: I hope so. Judge Vinson wrote a very well-reasoned decision.  The references to the Founders were a breath of fresh air.

Jim: Did you expect the decision to be so sweeping?

Jon: I hoped it would be, but it's even better than I expected.

Martin: What can ordinary Americans do to help fast-track the case to the supreme Court?

Jon: Contact your member of Congress. Â  A resolution from Congress may at least help the Court realize the national import of this issue being decided quickly.

Jim: Will additional states join the suit?  Virginia?

Jon: Virginia has its own case, also decided favorably (for those of us who believe Obamacare to be an unconstitutional expansion of the commerce clause), and it's possible they would be joined before the Court.

Martin: Did Obamacare influence your decision to run for the Senate?

Jon: Absolutely.  I've filed a number of lawsuits as Attorney General seeking to stop the federal government from usurping the power granted to the states by the Constitution. None was more important than the Obamacare lawsuit.   I've tried again and again to reduce the size and scope of the federal bureaucracy as AG, so I thought maybe it's time to try to do the same as a member of the Senate.
If you have other questions on which you'd like Jon's perspective as a state attorney general, please comment below.